White House Outlines Climate Change Initiatives To Protect States, Cities And Tribes From Effects Of Global Warming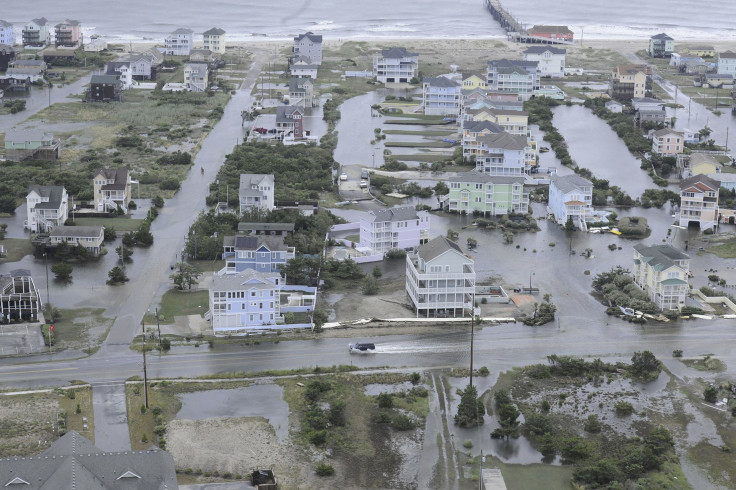 President Obama is set to unveil a series of climate change initiatives on Wednesday aimed at helping communities across the country prepare for rising sea levels, enduring droughts, more frequent flooding and other warming-related issues.
The actions are based on earlier recommendations by the president's State, Local and Tribal Leaders Task Force on Climate Preparedness. The group of 26 officials has been meeting since November to discuss how federal agencies can best respond to communities' needs as more disruptive weather events could strain water and electricity supplies, the New York Times reported. A White House climate change report in May, called the National Climate Assessment, found that climate change is likely to affect every location in the United States
The task force and its initiatives are part of Obama's broader Climate Action Plan, which operates under the aegis of the president's executive power, to take decisive action in the face of political resistance and gridlock in Congress. Last month, he outlined an Environmental Protection Agency plan to require states to reduce carbon dioxide emissions from power plants within their borders. The proposal faces stiff opposition from some Republican lawmakers and coal-state Democrats who argue the carbon cuts would hamstring state economies and destroy the coal industry.
Obama will meet with the task force on Wednesday for the final time, the Hill reported. The members, including four Republican officials, will submit their final recommendations to the White House this fall.
The measures involve a slew of initiatives at a number of federal agencies, including:
· Department of Agriculture. The department will award nearly $240 million to eight states to help improve electricity infrastructure in rural areas. A government study released earlier this year found that climate change will hamper utility companies' ability to provide power as extreme weather damages power lines and hotter temperatures drive up electricity demand, the Times noted. The agency is also expected to announce funds for rural areas struggling with drought.
· U.S. Geological Survey. The scientific agency and other federal partners will spend $13.1 million to develop an advanced 3-D mapping system that will help local governments with water resource planning, identifying landslide areas and reducing coastal erosion.
· Department of Interior. The largest U.S. landowner will establish a $10 million program through its Bureau of Indian Affairs to train tribal leaders on climate resilience initiatives and provide technical assistance. Obama will also direct Interior Secretary Sally Jewell and EPA chief Gina McCarthy to create an interagency group that will provide tribes with climate change data, the Hill said.
· Federal Emergency Management Agency. FEMA will release new guidance for multi-hazard mitigation plans -- last issued in 2008 -- to ensure that states consider climate change as they plan for future natural disasters. The agency will also create a Mitigation Integration Task Force to help communities struck by disasters not only with recovery, but by making them stronger and safer.
· National Oceanic and Atmospheric Administration. The NOAA, a scientific agency, will provide new guidance on coastal management to help localities account for the impacts of climate change on coastal environments, including higher sea levels, eroding beaches and stronger storm surges.
· Centers for Disease Control and Prevention. America's public health institute will publish a guide called "Assessing Health Vulnerability to Climate Change" to help identify health risks associated with climate change. The guide will follow a White House report released in June that outlines six major health issues that Americans could face because of rising global temperatures, including an increase in heat strokes, higher incidents of asthma attacks and the spread of infectious diseases.
© Copyright IBTimes 2022. All rights reserved.
FOLLOW MORE IBT NEWS ON THE BELOW CHANNELS