Obama's Clean Power Plant Proposal Draws Ire Of Nine Coal States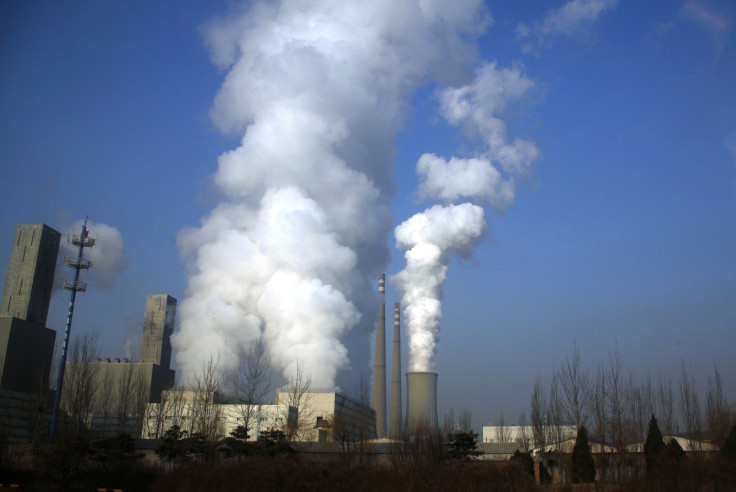 Nine states are challenging the Obama administration over its "burdensome" proposal to slash global warming emissions from existing U.S. power plants.
The states, all rich in fossil fuels and economically dependent upon them, recently joined a lawsuit filed by coal mining company Murray Energy Corp., which accused the U.S. Environmental Protection Agency of promulgating "illegal, irrational and destructive cap-and-tax regulations" in its June 18 challenge. Murray is a privately owned coal company based in Ohio.
Alabama, Alaska, Kentucky, Nebraska, Ohio, Oklahoma, South Carolina, West Virginia and Wyoming filed a brief to the U.S. District Court of Appeals for the District of Columbia late last week, The Hill reported. Seven of the states have Republican governors.
Under the proposed rule, the EPA would require states to reduce a certain percentage of their heat-trapping carbon dioxide emissions, as well as submit plans to the agency by 2016 to prove how they'll make those cuts. Nationwide, the rules are supposed to cut carbon output to 30 percent below 2005 levels by 2030.
The states complained that the regulations would impose "real harms" on their economies, according to the brief. "States have to undertake huge amounts of burdensome work now to develop plans to meet the anticipated rule and cannot wait for the final rule and still have any chance of meeting the indicated deadlines."
The challengers also disputed the EPA's authority to adopt such rules in the first place. Administrator Gina McCarthy has said her agency wouldn't have proposed the rules for existing power plants if they weren't legally sound, The Hill noted.
Indiana Gov. Mike Pence and Pennsylvania Gov. Tom Corbett, both Republicans in coal states, separately vowed to oppose the regulations days after the EPA unveiled its proposal in early June.
Murray Energy is the largest privately owned U.S. coal company and operates 13 active coal mines in six states. The company has blamed "the Obama EPA" for many of the U.S. coal plants that have been closed, identified for closure or switched to a different fuel source in recent years. But federal energy officials say that much of the transition away from coal is due to cheap natural gas prices and slow electricity demand growth, trends that are placing "significant economic pressure" on coal plant operators.
The proposed regulations will, however, have a tangible impact on the country's coal sector. By 2020, coal facilities could produce 27 percent less power nationwide and 35 percent less in Appalachia — twice the amount that would be vulnerable without the new emissions reduction requirements, the agency said.
Even so, coal will continue to occupy a large slice of America's energy mix. About 30 percent of total U.S. electricity generation will come from coal plants by 2030, down from about 40 percent in 2013, the EPA projects.
© Copyright IBTimes 2023. All rights reserved.
FOLLOW MORE IBT NEWS ON THE BELOW CHANNELS