Coal-State Lawmakers Blast Proposed EPA Power Plant Rules, Say Regs Would Kill Thousands of Coal Jobs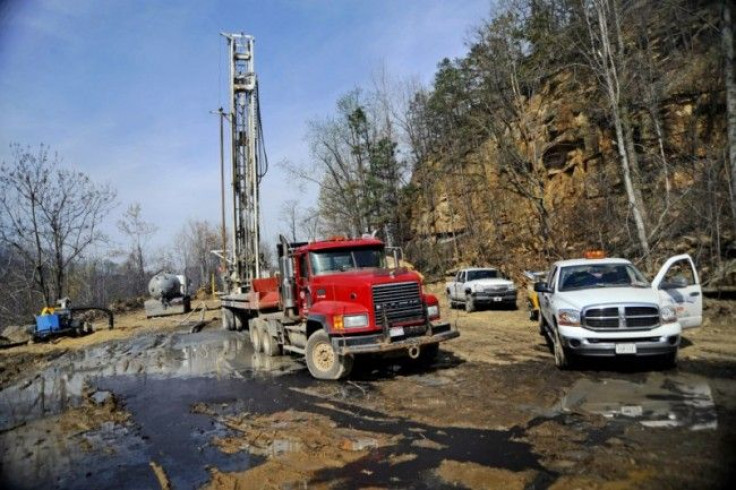 President Obama's newly proposed climate change regulations have predictably come under fire from lawmakers in coal-reliant states, who argue that the rules, if implemented, will drive up electricity prices and kill thousands of coal industry jobs.
The Environmental Protect Agency's plan, unveiled Monday, aims to achieve a 30 percent reduction in heat-trapping carbon dioxide emissions from U.S. power plants by 2030 from 2005 levels.
Indiana Gov. Mike Pence vowed yesterday to "oppose these regulations using every means possible." The state gets more than 80 percent of its energy from coal plants, about twice the national average, IndyStar reported. Pence said the proposed regulations "will cost us in higher electricity rates, in lost jobs and in lost business growth due to a lack of affordable, reliable electricity."
Gov. Tom Corbett of Pennsylvania expressed similar concerns, arguing "anything that seeks to or has the effect of shutting down coal-fired power plants is an assault on Pennsylvania jobs [and] consumers," the Pittsburgh Post-Gazette noted.
Rep. Mike Kelly (R-Pa.) tweeted this afternoon: "Obama's #WarOnCoal = war on US #jobs & livelihoods. New #EPA regs = unfair, unworkable, intolerable!"
U.S. House Majority Leader Eric Cantor, a Republican from Virginia, said in a statement that the EPA proposals are part of Obama's "latest assault on hard-working middle class families" and the president's "war on coal." Cantor has questioned whether humans play a role in global warming and has railed against the EPA in the past for its "anti-growth" regulations.
For its part, the EPA maintains that its proposed carbon rules would actually reduce electricity bills, on a national average, by 8 percent by 2030.
© Copyright IBTimes 2023. All rights reserved.