Whitney Houston Dead: Xanax, Amoxicillin and Other Prescription Drugs Found, Report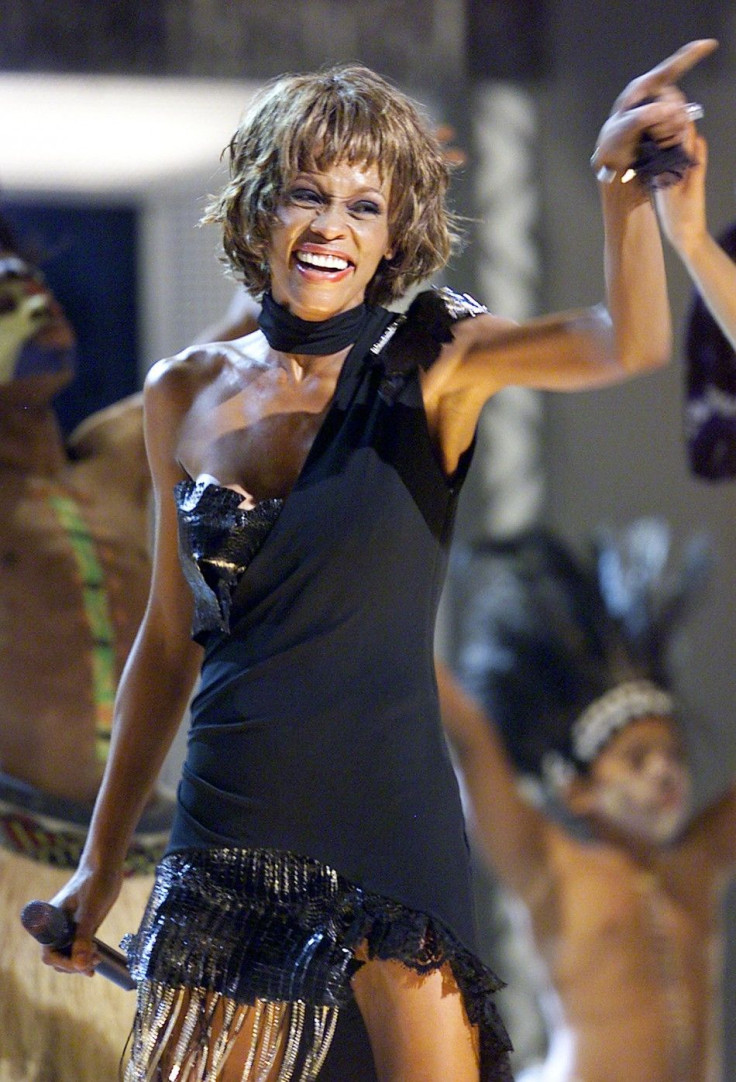 Several bottles of prescription drugs including Xanax and amoxicillin were found in the Beverly Hilton Hotel room where Whitney Houston died on Saturday, but not a lot of pills were recovered at the scene, law enforcement sources told TMZ.
Among the pills found were ibuprofen, Xanax, Midol, amoxicillin and others, according to the report. Ibuprofen is a painkiller.
It is being reported that Whitney Houston may have suffered a heart attack because of her medication. However, officials have not released a cause of death at this time. The results as to how the singer died may not be released until the toxicology tests return in about six to eight weeks.
Houston may have fallen asleep in the bathtub at the Beverly Hilton Hotel where she died on Saturday at age 48, according to reports. The night before her death, Houston was reportedly seen drinking a lot, according to TMZ, and mixing alcohol with the drug can cause sedation.
TMZ's report noted that sources said some of the pills found at the scene were old and some were issued back in 2011. There were other pills issued in 2012, according to the report.
We're told the bottles that were recovered at the scene did not contain a lot of pills, TMZ's report stated.
Moreover, some of the prescriptions that were found were reportedly filled at Mickey Fine pharmacy in Beverly Hills. It is the same place where it was reported that Michael Jackson filled several prescription for Demerol and other drugs, TMZ stated.
Whitney Houston's family has made arrangements to fly the singer's body back to Atlanta. No word has been issued as yet about funeral arrangements.
Here's some important information about the pills reportedly found at the scene:
1. Ibuprofen/ Midol is an anti-inflammatory drugs that includes ibuprofen. It is often used for relieving menstrual cramps. WeBMD noted that it may rarely increase the risk for a heart attack or stroke. That risk may be greater though if someone has heart disease or increased risk for heart disease for example, because of smoking, family history of heart disease, or conditions such as high blood pressure or diabetes. Longer use may also increase that risk according to WebMD.
2. Xanax is an anti-depressant and is also known as Alprazolam. It is used to treat anxiety and panic disorders. According to WebMD, it belongs to Alprazolam belongs to a class of medications called benzodiazepines. These medications act on the brain and nerves (central nervous system) to produce a calming effect. The side effects include drowsiness and dizziness to name a few. Precautions before using the medication includes telling your doctor or pharmacist your medical history, especially if there was any severe lung/breathing problems liver disease, kidney disease, drug or alcohol abuse.
3. Amoxicillin is used to treat certain infections caused by bacteria such as pneumonia; bronchitis; gonorrhea; and infections of the ears, nose, throat, urinary tract, and skin, according to Pub Med Health. Amoxicillin belongs in a class of medications called penicillin-like antibiotics and works by stopping the growth of bacteria.
© Copyright IBTimes 2023. All rights reserved.