Who Is Angela Chen? China's Spies Linked To Trump's Condo Buyer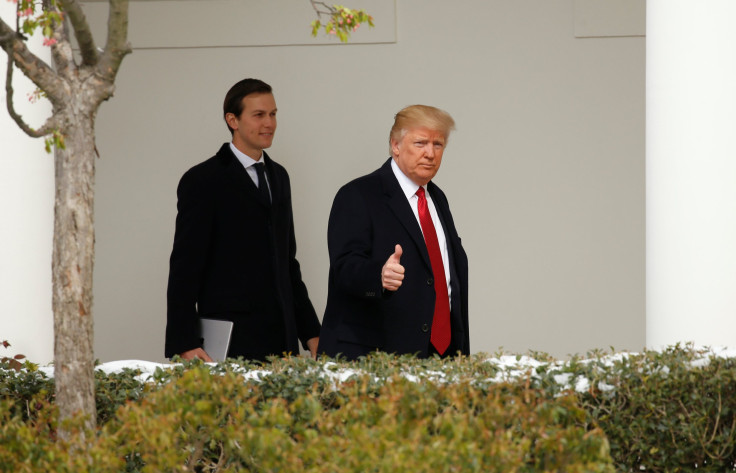 Already facing seemingly endless questions and a possible investigation about his and his former campaign's ties to Russia, President Donald Trump has now been linked to a Chinese American business woman who could be tied to China's intelligence apparatus, Mother Jones reported Wednesday.
Last month, Angela Chen purchased a four-bedroom condo in the Trump Park Avenue building in New York for $15.8 million. A simple enough transaction. However, the new report questioned if the deal was an effort to curry favor with the Trump Administration because of Chen's business and her alleged links to Chinese military intelligence through a non-profit group she runs.
Read: Japan, China Feuding Over South China Sea?
Chen heads up Global Alliance Associates, a firm that helps American businesses link up with China's "top power brokers," the company's official site reads, according to Mother Jones.
But Chen is also the chairperson for The China Arts Foundation, whose official website appeared to be down Wednesday with an error message that read "Page Not Found." The non-profit was started by Deng Rong, the daughter of former Chinese leader Deng Xiaoping, and Deng had also been the vice president of the China Association for International Friendly Contacts (CAIFC).
According to Mother Jones, the CAIFC was tied to the "intelligence and foreign propaganda division of the People's Liberation Army," and its purpose is to create relationships with former military and diplomatic officials around the world in an attempt to steer defense policies against China.
Chen, the White House and the Trump Organization opted not to comment on the story.
The alleged links and the money involved could also stoke more questions about potential conflicts of interests between the president and foreign entities when it comes to his company and his family. Most recently, Trump's son-in-law and senior adviser, Jared Kushner, and his family's business could reportedly make $400 million on a real estate deal in New York with a top Chinese company, Bloomberg reported Monday.
Read: Facts On Marine Nude Photo Scandal
While campaigning and ever since he took office in January, Trump has often taken a much harder stance on foreign policy toward China in particular. He's repeatedly questioned the superpower's economic policies as well as its role with North Korea, whose two recent intercontinental ballistic missile tests have put much of the world and Southeast Asia on high alert.
Trump had often used his Twitter account to lambast China, something its state-run media took him to task for how he has used social media to conduct foreign policy.
© Copyright IBTimes 2023. All rights reserved.