Healthcare Plan Unpopular: Only 24% Support Trumpcare Bill Over Obamacare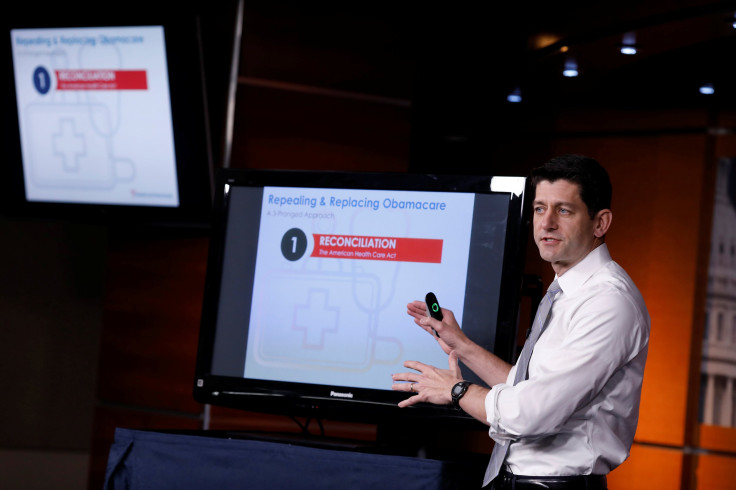 Republicans won both houses of Congress and the presidency campaigning on a promise to repeal and replace Obamacare. But the replacement they've proposed has become less popular with voters than the Affordable Care Act, a new poll found.
Just 24 percent of voters supported the American Health Care Act, the Obamacare replacement bill drafted by Republicans in the House. Nearly half — 49 percent — of voters opposed the bill, according to a poll released Wednesday by Public Policy Polling. While only 15 percent of Democrats and 22 percent of independents support the bill, the poll shows that even Republicans are hesitant to support the legislation. Just 37 percent of GOP voters voiced their support, with another 41 percent responding they weren't sure about the bill. Less than a quarter of Republicans opposed the plan.
Read: 24 Million People Will Lose Health Insurance Under Republican Health Plan, CBO Says
"There's virtually no support for the Republican health care plan," Dean Debnam, President of Public Policy Polling, said in a statement. "Voters have been getting warmer and warmer toward the Affordable Care Act and would much rather keep it than switch to the new proposal on the table."
Not only were voters opposed to the Republican plan, which has been called "Trumpcare," they would prefer Obamacare over the new bill. Forty-nine percent of voters said they'd prefer the Affordable Care Act over the GOP's American Health Care Act. Just 29 percent choose Trumpcare.
Trumpcare's popularity could continue to sink. The poll surveyed more than 800 respondents between Friday and Sunday, before the non-partisan Congressional Budget Office (CBO) projected 24 million Americans would lose health coverage under the plan by 2026.
Following the CBO's analysis, some House Republicans turned against the bill. On Tuesday, Florida Rep. Ileana Ros-Lehtinen said she wouldn't support the bill.
© Copyright IBTimes 2023. All rights reserved.