Who Are The Paris Terrorists? Suspects Identified, Plus Everything We Know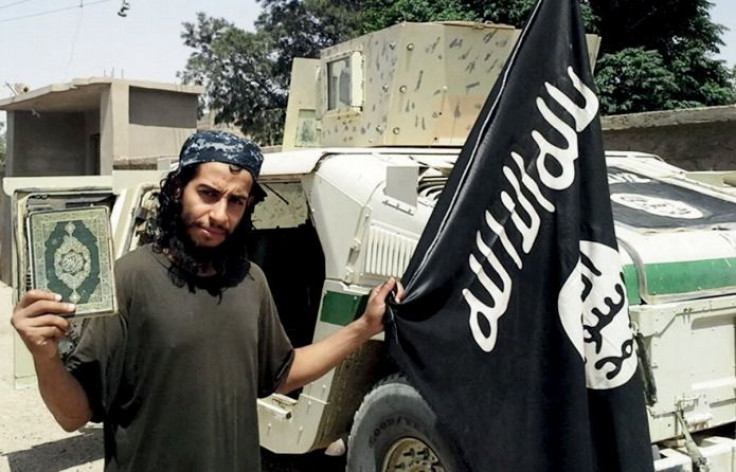 The search for the lone remaining suspect, whom authorities say was directly connected to last week's deadly Paris attacks, spread beyond France and Belgium to the Netherlands early Friday morning. As officials continued pushing forward with an urgent manhunt across Europe for Salah Abdeslam, details of the tragic events that left at least 129 people dead and more than 350 injured have emerged throughout the week. Key biographical information about the people accused of planning and carrying out the attacks has emerged in the following days.
French authorities confirmed on Thursday that the alleged organizer of the attacks, Abdelhamid Abaaoud, was killed during a police raid on Wednesday in the Parisian suburb of Saint-Denis. Several of the suspects have been identified as French nationals and many had connections to the Belgian neighborhood of Molenbeek.
According to five U.S. officials, at least four of the Paris attackers were in an American intelligence counterterrorism database, Reuters reported, and at least one of them was on the U.S. No Fly List.
Family ties among the suspects involved in the attacks have also become apparent. Hasna Aitboulahcen, a woman who blew herself up during the Saint-Denis raid Wednesday, was a cousin of alleged mastermind Abaaoud Abdeslam. Abdeslam, who remains at large, is a brother of Ibrahim Abdeslam, who died after shooting at people who were dining in Paris last Friday night. Their other brother, Mohamed Abdeslam, who was not implicated in the deadly acts, told French TV station BFMTV this week that he and his family were hoping their fugitive relative would surrender to authorities.
"We're family, we're thinking of him, we're wondering where he is, whether he's scared, is he eating," Mohamed Abdeslam said, reported the Huffington Post. "The best outcome would be for him to turn himself in so that judicial processes can shed light on this story."
The interactive graphic below provides additional information about and a deeper look into all of the people who officials have identified as playing a direct role in last week's tragic series of events.
What We Know About The Attackers
OR filter by pressing on buttons below
Last updated Nov. 19 at 8:00 EST
Unknown icon by Lil Squid from the Noun Project
© Copyright IBTimes 2023. All rights reserved.