Who Is Charaffe Al Mouadan? Islamic State Leader Killed In Anti-ISIS Syria Airstrikes Linked To Paris Terrorists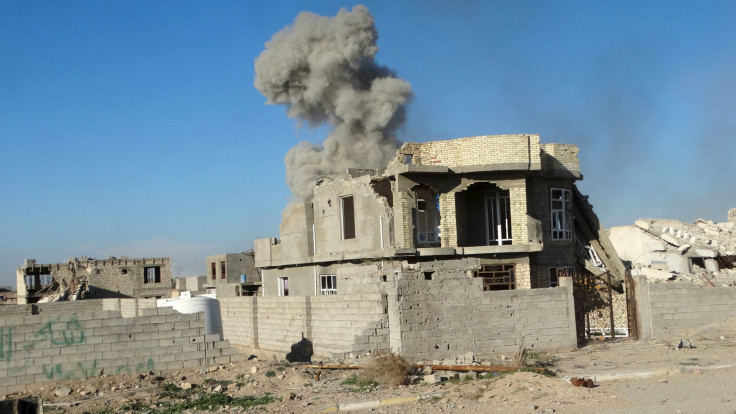 An Islamic State group militant who had been actively planning attacks on Western countries was among several terrorists killed in a recent series of U.S.-led airstrikes on Syria, the Pentagon confirmed Tuesday. Charaffe al Mouadan had ties to the alleged architect of the Paris attacks, Abdelhamid Abaaoud, and was reportedly childhood friends with another perpetrator of last month's Paris terrorist attacks, for which the terrorist group, aka ISIS, claimed responsibility.
"We will hunt ISIL leaders working to inspire attacks against U.S. and our allies," Army Col. Steve Warren, the top spokesperson for the U.S.-led coalition, said Tuesday, the Guardian reported. "As long as ISIL external attack planners are operating, the U.S. military will hunt them and kill them," he said, using another term for the group.
The U.S. and its allies, including France and Turkey, revved up airstrikes throughout December in the wake of the Paris terror attacks. At least eight militants, several of whom were trained by ISIS, massacred 130 people in the city the night of Nov. 13, descending upon cafes, restaurants and other scenes of Parisian nightlife, using semi-automatic weapons and suicide vests.
Al Mouadan, 27, who went by the nickname "Souleymane," was plotting to attack a target in the West, Warren said, without naming a specific country or site. The Syria-based terrorist was friends with Samy Amimour, one of the reported gunmen at the Bataclan concert hall, where 90 people died during the Paris attacks, making it the deadliest of several targeted locations .
The pair grew up together in the northeastern Paris suburb of Drancy and began training at local gun ranges in 2012, French newspaper Le Parisien reported. Al Mouadan traveled to Syria in 2013 and had been operating as a militant ever since.
Investigators made the connection between al Mouadan and the alleged Paris terrorists after a survivor of the Bataclan massacre told authorities he heard the gunmen talking about a man named Souleymane, the Guardian reported. Al Mouadan was killed in Syria Dec. 24.
Airstrikes since Dec. 7 have killed at least 10 leaders of the Islamic extremist group, the Washington Post reported.
© Copyright IBTimes 2023. All rights reserved.