Who Is Gary Anderson, Christina El Moussa's Reported Boyfriend? Why 'Flip Or Flop' Stars Reportedly Didn't Announce Split For Months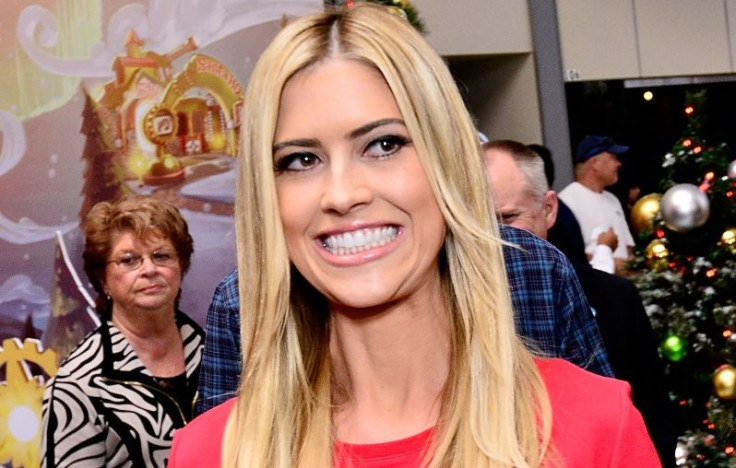 "Flip or Flop" stars Christina and Tarek El Moussa announced their split Monday, but the couple separated months earlier. The HGTV duo revealed they both dated other people, but infidelity wasn't a cause for their breakup. The El Moussas didn't announce marital problems until months later because no one had a right to know.
"Quite frankly, it was nobody's business at the time," an insider told People Magazine Friday. "They aren't Hollywood in the spotlight kind of people. They pretty much do their show and whatever else they have to do for it and that's it."
The insider added: "So once the incident happened, the last thing on their mind was 'what are we going to tell the world?' They were separated and going through counseling and trying to figure out what to do with their marriage."
The El Moussas apparently split in May after an altercation that involved a gun. Nearly a dozen police officers were dispatched to find Tarek, who fled into the woods to "blow off steam." Christina's future beau, Gary Anderson, was reportedly there to comfort her. He was also the witness who told police about the incident, TMZ reported Thursday.
Little information is known about Anderson, other than he is a contractor who reportedly did work for the El Moussas.
Tarek and Christina garnered fame through "Flip or Flop" and they plan to continue the real estate show. "It's very normal for them. They are still working together so it's business as usual," a source said. "The only difference is that now their split is public. They've been doing this for months, so it's nothing new."
Tarek and Christina wed in 2009. They have two children: 6-year-old daughter Taylor and 16-month-old son Brayden.
To the shock of some, Christina and Tarek met up in public Thursday to grab some coffee at Starbucks. Pictures of them together soon went viral.
"Flip or Flop" airs on Thursdays at 9 p.m. EST on HGTV.
Follow me on Twitter @mariamzzarella
© Copyright IBTimes 2023. All rights reserved.