Who Is Len Blavatnik? Billionaire Offers Bruno Mars $1.25 Million To Perform At Daughter's Bat Mitzvah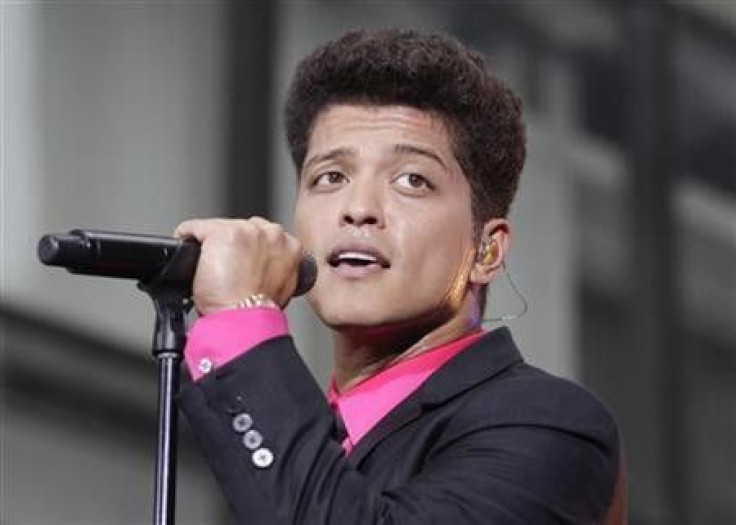 2013 has been a glamorous year to come of age in the Jewish faith. Over the summer, Dallas teen Sam Horowitz became an Internet sensation when a video of his lavish, burlesque-themed bar mitzvah hit the web, and now Bruno Mars has agreed to perform at the bat mitzvah of the daughter of the Ukraine-born billionaire Len Blavatnik.
Blavatnik, 56, whose net worth hovers around $17.8 billion, according to Forbes, has reportedly agreed to shell out a pretty penny for Bruno Mars and his backing band to sing at his daughter's bat mitzvah reception. What exactly does it cost to get Mars to perform at such a gig: $250,000 a song, according to a source with knowledge of the deal who spoke to the Daily News.
"He is getting $250,000 per song and is planning to sing five songs," the source said. "He insisted on his own band backing him. Also, he will retain rights to all recordings of the performance, even though I have to think every yarmulke-clad teen at the party will instantly be posting clips of Bruno Mars playing a bat mitzvah."
Blavatnik can certainly afford it as he was ranked No. 22 in the Forbes 400 list of "The Richest People in America" in 2013. The price tag is also a fraction of the $42.5 million in compensation that a judge ordered J.P. Morgan to pay Blavatnik in August for "risky" business investments.
But money apparently isn't the only incentive Mars has to perform at the stint; he's also technically employed by Blavatnik. In 2011, the businessman and philanthropist's company Access Industries purchased Warner Music Group, which owns Bruno Mars' current label, Atlantic Records.
But if Mars is nervous about lowering his cachet by performing at a teenage party, he can rest assured that he's in good company.
"The event will probably take place at the Plaza," the source said. "Last Saturday, there was a sweet 16 party there where the lucky birthday girl enjoyed a three-song performance by Pharrell."
© Copyright IBTimes 2023. All rights reserved.