Who Is Patrick Byrne? 'Overstock' Founder Under Fire After Claiming He Can Save Election
A Trump-supporter and conservative says he can gather a team of "hackers and crackers" to save the election and have Trump become president again.
Patrick Byrne, the founder of Overstock.com, is no stranger to controversial topics. He was asked to step down as CEO of the company last year when he had a relationship with a Russian spy, and now, he's claiming he knows how to fix the fraud in the election.
Like Trump's accusations, Byrne believed that the Democrats had something to do with the election and how Joe Biden had so many votes.
He told Youtube channels and various podcasts this past week that he has funded an army of hackers, cybersleuths and people with odd skills to crack the fraud, according to The Daily Beast.
His claims were again, similar to those of the Trump administrations. He explains how the voting machines were compromised or miscounted, but has no proof of this. There's no evidence whatsoever about any of the accusations Byrne has stated.
There are many Twitter users that took their opinion on the social media platform, and many of these thoughts and opinions were negative towards Overstock.com and Byrne.
Finding quote tweets or comments that agree with him are slim to none. Thousands upon thousands of comments explain how they won't be shopping at Overstock.com anymore and will be taking their money elsewhere.
The 57-year-old hasn't released any statements or comments thus far about his next steps or about his opinion about all the comments about him and the company.
As of Saturday around 4:30 p.m., the Overstock.com stock is selling for $69.33 a share and is up +0.90, or 1.32%.
There hasn't been a decrease in the company's stocks like there was when the information about the relationship with the Russian spy was released in 2019, according to the Salt Lake Tribune.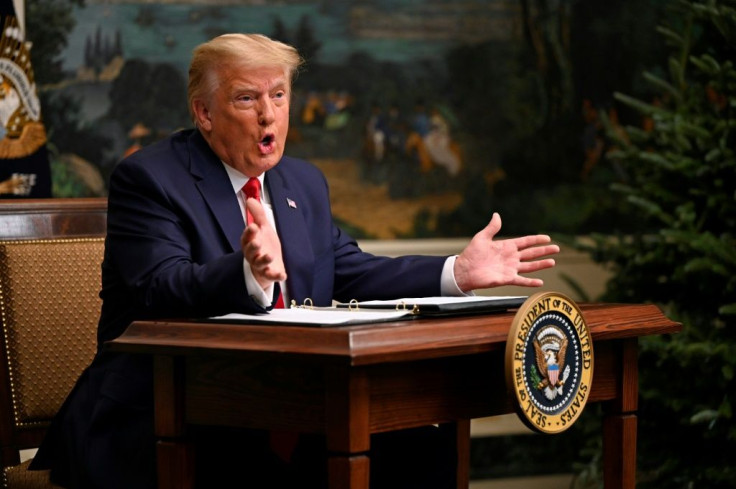 © Copyright IBTimes 2023. All rights reserved.