5 Of Donald Trump's Most Controversial Moments Of 2020
President Donald Trump has consistently drawn attention for his controversial opinions and statements. Even in an election year, Trump continued to push the envelope with public comments, tweets and deeds that raised eyebrows.
Here are just five that caused some uproar.
His "Sell It On eBay" Comment About Hurricane Laura Responders
After Hurricane Laura hit parts of Louisiana and Texas in August, Trump went to visit some of the areas that were hardest hit. He was scrutinized for some of the things he said to the first responders.
Trump signed autographs for those in the crowd and some of the first responders. He jokingly told one of the first responders to sell his autograph on eBay because it would sell for $10,000. He even made the suggestion to the sheriff of Lake Charles, Louisiana.
Trump made a similar comment in January, when he claimed his signature is highly valued on eBay.
"I sign things, and the next night, I see them on eBay. They're sold. They're sold for a lot of money," Trump said at the White House amongst business leaders. "'Sir, could I have you just – would you sign my sneaker?' 'Yes.' Then, two nights later, I see it on eBay, selling for $5,000."
He Told Americans To Not Be Afraid Of COVID-19
After he contracted COVID-19 in October and his subsequent treatment at the Walter Reed Military Hospital, Trump took to Twitter to explain his health status while on the steroid dexamethasone.
"Feeling really good! Don't be afraid of Covid. Don't let it dominate your life. We have developed, under the Trump Administration, some really great drugs & knowledge. I feel better than I did 20 years ago!" Trump tweeted.
There is evidence that dexamethasone can have serious side effects.
Meanwhile, many Americans were upset with his statement because of the rising number of COVID cases and deaths.
Trump's comments came after public statements at a daily briefing in April, when he suggested an "injection" of disinfectant as a deterrent to COVID-19. Trump later said he was being sarcastic.
He Admitted That Joe Biden Won The Election, But He Wasn't Conceding
Trump tweeted about how Joe Biden won the presidential election because it was "rigged." Social media users took this as him conceding but he made sure to correct them after his tweet went viral.
He then tweeted, "He only won in the eyes of the FAKE NEWS MEDIA. I concede NOTHING! We have a long way to go. This was a RIGGED ELECTION!"
Biden won 306 electoral votes and won the popular vote by nearly 6 million.
Twitter users weren't buying Trump's comments and believed his original tweet was a concession.
He Mocked NBA's Ratings After Players Protested A Shooting
After the police shooting in August of Jacob Blake, a 29-year-old Black man, some NBA players chose to boycott playoff games to take a stance against police violence. Trump used their protests as an opportunity to touch on a perceived drop in NBA television viewership.
"I know their ratings are very bad because I think people are a little tired of the NBA, frankly," Trump said. "But I don't know too much about the protests, but I know their ratings have been very bad and that's unfortunate."
Trump has often used "poor ratings" to slam those he disagrees with, including CNN and "The New Celebrity Apprentice" when it was headlined by Arnold Schwarzenegger.
He Left Rally Attendees Out In The Cold For Hours...Twice
Days before the election, Trump traveled to both Omaha, Nebraska, and Pittsburgh for last-minute rallies. Both rallies were outdoors in very cold temperatures.
In Pittsburgh, Trump's campaign team didn't account for enough shuttles to take attendees back to their cars that were miles away from the stage. The same mistake happened in Omaha, causing seven attendees to be hospitalized, while 30 were treated on-site for hypothermia.
Trump also jetted off on Air Force 1 before the crowd even began to disperse.
Trump's campaign was not pleased that CNN reported how many in Pittsburgh had a long walk back to their cars. Tim Murtaugh, director of communications for Trump's campaign, responded "fake news" to a CNN tweet.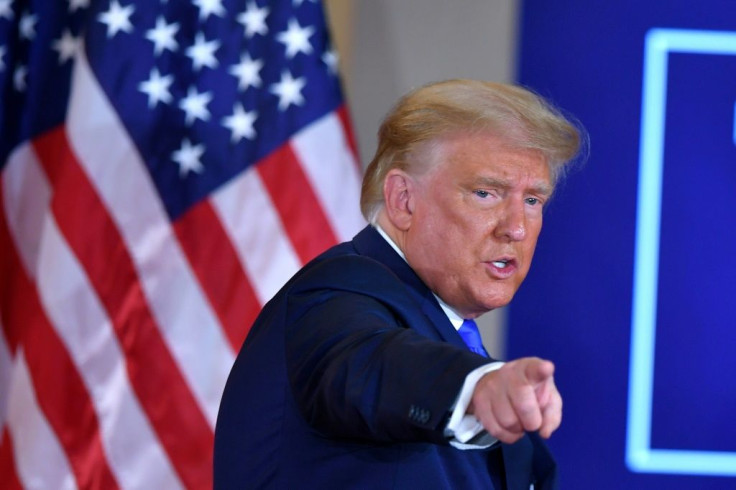 © Copyright IBTimes 2023. All rights reserved.
FOLLOW MORE IBT NEWS ON THE BELOW CHANNELS