'Who Is Paul McCartney' Trends On Twitter, Courtesy Of Ignorant Kanye West Fans: Former Beatles Star 'Responds'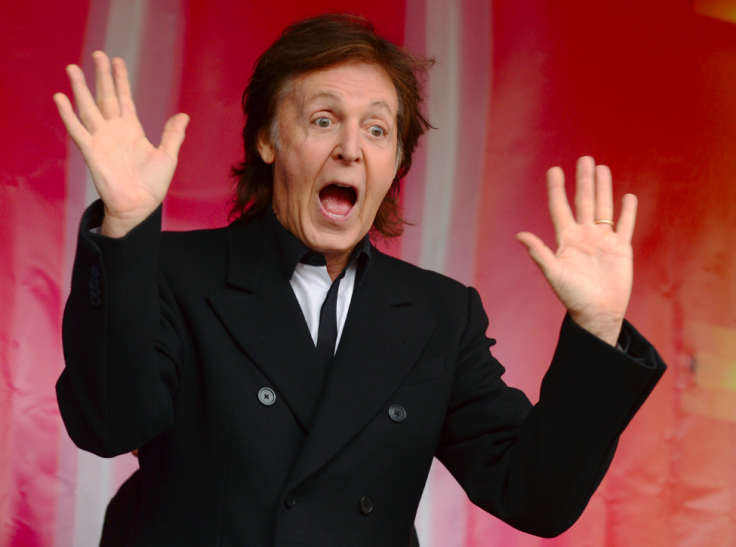 Type in "who is" on the Twitter search bar and the first thing that pops up is Paul McCartney. He's a living legend, yet hundreds of Kanye West fans didn't know who he was after the rapper did a duo with the former Beatles star. The two performed together on "Only One," which is about West's daughter North. But if the reaction of West's Twitter fans is any indication, many clearly had no idea why McCartney is famous.
But not everyone was ignorant to McCartney's stardom. In fact, plenty of Twitterati were flabbergasted that some didn't know who the "Yesterday" singer was, and they slammed those who didn't.
But what does McCartney think of today's youth not knowing him? The star didn't directly respond, but instead shared a quote from an interview he had given on Dec. 16. "'I like songwriting and you know I've written a couple of songs.' And everyone would go, 'Oh, yeah…'" McCartney posted a photo of the text and shared it on Twitter Monday.
People not recognizing McCartney and his decades of creating timeless music inspired Rolling Stone to comprise more than a dozen reasons why teenagers should be familiar with the 72-year-old icon. One of the most important things they bring up is that the Beatles have been popular with younger generations for more than 50 years. But in case that got past anyone, Rolling Stone pointed out that McCartney has been pretty much unavoidable for many years.
He performed at the 2005 Super Bowl Halftime, the 2012 London Olympics and the 2012 Sandy Relief Fund, and popular celebs like Katy Perry and 5 Seconds of Summer have paid tribute to him and the Beatles. And a simple Google search does yield a slew of results.
Plus, he's Sir Paul McCartney. Come on!
Follow me on Twitter @mariamzzarella
© Copyright IBTimes 2023. All rights reserved.