Who Will Replace Matt Smith On 'Doctor Who?' Rupert Grint, Ben Daniels and Rory Kinnear Favored By Bookmakers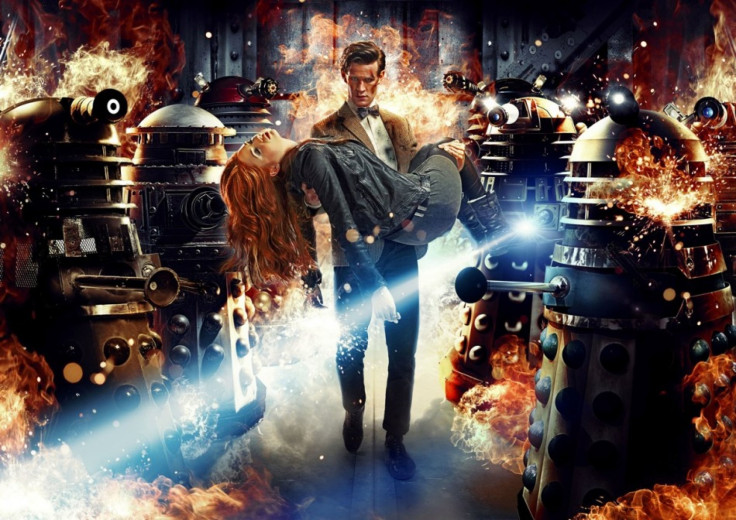 With the news of Matt Smith stepping away from "Doctor Who," the speculation begins about his replacement and who will be the twelfth Doctor. As with anything, bookmakers have placed odds on Smith's replacement with early betting favoring Rupert Grint (of the "Harry Potter" franchise) and Russell Tovey (of BBC's "Being Human").
As noted by the Hollywood Reporter, William Hill has already set up betting lines for Smith's replacement on "Doctor Who." Following the actor's three seasons as the Doctor, showrunner Stephen Moffat's choice will be hotly debated. Currently, Ben Daniels is the favorite to replace Smith, with William Hill having giving him 3-1odds. Daniels was last seen in the Netflix's adaptation of "House of Cards," playing Adam Galloway.
In the Guardian's discussion of "Doctor Who" speculation, Andy Harries, founder of Left Bank Pictures and formerly of Granada Television, believed the next Doctor would be in the same age range as 30-year-old Smith, making 48-year-old Daniels a bit of a departure but not much older than 42-year-old David Tennant, who played the Doctor from 2005 until 2008 or Christopher Eccleston who played the Doctor in 2005 when he was 41 years old. Ladbrokes has similar odds for Daniels, pegging him as a 4-1 favorite to replace Smith.
Following Daniels, William Hill believes the next Doctor will be female, a first for the show, and giving 5-1 odds for any actress to become the twelfth Doctor. As for a specific actress, former companion Billie Piper, who played Rose Tyler, has 16-1 odds to be Smith's replacement.
Tovey, his "Being Human" co-star Damien Molony and Chiwetel Ejiofor (of "2012" and "Children of Men") currently have 10-1 odds to be the 12th Doctor. Ejiofor would be an interesting choice, and another first for the show, as he would be the first black Doctor. THR notes "Doctor Who" has been charged with being racist due to the lack of strong nonwhite characters, usage of demeaning terms to describe primitive groups and the Doctor being portrayed by only white males.
While Grint may be among the most recognizable name, he has slipped down the list of potential replacements for Smith, with William Hill placing 16-1 odds on former Ron Weasley, while Ladbrokes has him at much longer odds at 33-1. Kinnear, who played Bill Tanner in "Skyfall" and "Quantum of Solace," has remained among the favorites to land the "Doctor Who" role, with William Hill listing him at 12-1 and Ladbrokes placing him at 5-1.
William Hill and Ladbrokes differ the most in regard to the favorite to replace Smith on "Doctor Who": William Hill has Daniels at 3-1, while Ladbrokes has David Harewood ("Homeland") at 3-1, as well as the inclusion of well-known names. William Hill has names such as Benedict Cumberbatch ("Sherlock Holmes" and "Star Trek Into Darkness") and Daniel Radcliffe ("Harry Potter") as longshots to become the twelfth Doctor at 25-1 and 80-1, respectively, while Ladbrokes has them at 12-1 and 14-1. Another big name that Ladbrokes has 12-1 odds on to replace Smith, Dan Stevens ("Downton Abbey") is not among the choices on William Hill, although Tom Cruise has 250-1 odds.
© Copyright IBTimes 2023. All rights reserved.