Whoopi Goldberg Returns To 'The View' After 2-Week Suspension Over Holocaust Comments
KEY POINTS
Whoopi Goldberg returned to "The View" Monday following a two-week suspension
She thanked everyone who reached out to her during her brief hiatus and said she learned a lot from those who spoke out
Goldberg promised to "keep having tough conversations" on the talk show
Whoopi Goldberg has returned to "The View" after being suspended over controversial comments she made and apologized for about the Holocaust.
On Monday, Goldberg, 66, returned alongside Joy Behar, Sara Haines, Sunny Hostin and guest host Ana Navarro and noted how much she "missed" her co-hosts.
"I've got to tell you, there's something kind of marvelous about being on a show like this because we are 'The View' and this is what we do. Sometimes we don't do it as elegantly as we could, but it's five minutes to get in important information about topics. And that's what we try to do every day," Goldberg was quoted by Us Weekly as saying, though she did not mention the controversy that got her suspended for two weeks.
The "Sister Act" star thanked everyone who reached out to her during her brief hiatus and said she learned a lot from those who spoke out.
"I'm telling you, people reached out from places that made me go, 'Wait, wait, what? Really?' And it was amazing," she continued. "And I listened to everything everybody had to say. And I was very grateful."
While Goldberg didn't directly address her past controversial comments, she expressed how touched she was that so many people are interested and engaged in what the show does every week. She promised to "keep having tough conversations," which she hopes will continue to spark "important conversations."
"And it's not always pretty, as I said, and it's not always as other people would like to hear. But it is an honor to sit at this table and be able to have these conversations because they're important. They're important to us as a nation, and to us more so as a human entity," she concluded.
Goldberg sparked controversy during the Jan. 31 episode of "The View" after saying during a roundtable discussion about a Tennessee school district's decision to the Pulitzer Prize-winning book "Maus" that "the Holocaust isn't about race" and that it involved "two White groups of people."
Her comments drew criticism from Jewish organizations, including the Anti-Defamation League and the U.S. Holocaust Museum.
The comedian later apologized on social media and addressed the matter on air the next day.
"I said the Holocaust wasn't about race and was instead about man's inhumanity to man," Goldberg said on the Feb. 1 episode of the talk show. "But it is indeed about race because Hitler and the Nazis considered Jews to be an inferior race."
Goldberg was suspended for two weeks by ABC that same day.
ABC News president Kim Godwin said in a statement at the time that although "Whoopi has apologized, I've asked her to take time to reflect and learn about the impact of her comments. The entire ABC News organization stands in solidarity with our Jewish colleagues, friends, family and communities."
Prior to Goldberg's suspension, Page Six reported, citing unnamed sources, that ABC insiders wanted the host to be fired following her Holocaust remarks.
"ABC staffers and Disney Network execs are saying Whoopi went way too far. And board members are not happy with her apology and want a fuller retraction," one insider claimed.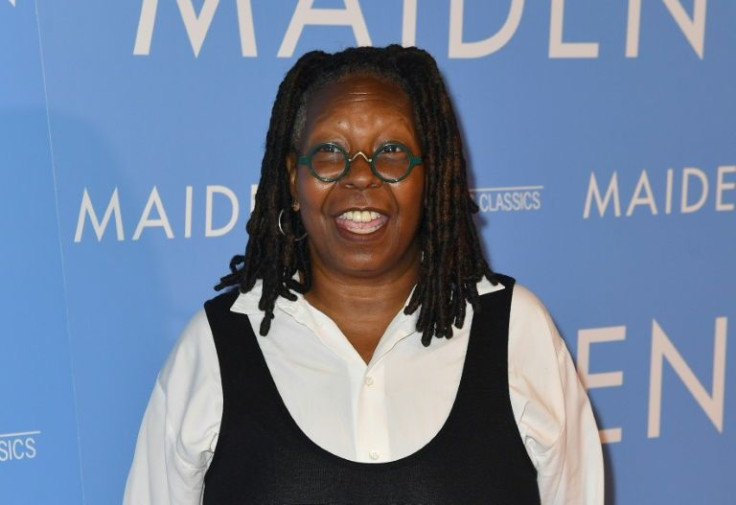 © Copyright IBTimes 2023. All rights reserved.
FOLLOW MORE IBT NEWS ON THE BELOW CHANNELS