'Who's The Boss': Is A Reboot Happening? Alyssa Milano Gives An Update
Alyssa Milano has revealed that a reboot of "Who's the Boss?" is becoming closer to reality.
"I was very skeptical about this," Milano said in an exclusive interview with ET. "And then I spoke to Tony (Danza) and I got kind of excited. I was like, 'If we could put this together in a way that really stays true to that whole progressive thing that we had in the '80s.'"
"Angela (played by Judith Light) was a single mom raising her kids, owned her own business, divorced, had a promiscuous cougar mother that lived in the backyard talking about hickeys and then she hires a dude to come clean her house. I mean, in the '80s that was huge," she added.
The "Charmed" alum said there was already a script for the reboot, which was submitted to Amazon Freevee before Thanksgiving.
"If we can figure out how to tap into that with today's issues and make it... as progressive -- and I gotta tell you, I read the script. There's a script," Milano revealed. "They are internally talking this week about it. So hopefully we will hear soon."
The 49-year-old actress echoed the same excitement in her interview on ABC's "The View" on Tuesday.
"We're waiting to hear if we're greenlit to go to series. So, we are very close...I'll keep you posted," she said.
"Who's The Boss?" ran for eight seasons from 1984 to 1992 and featured the story of retired baseball player Tony Micelli (Danza), who moved into the home of an advertising executive in New York, Angela Bower (Judith Light), as a live-in housekeeper. Later, romance blossomed between them as they jointly raise their kids – Samantha (Milano) and Jonathan (Danny Pintauro) – with the help of Bower's mother, Mona Robinson (Katherine Helmond).
According to Milano, the proposed sequel would center around her now-grown-up character who has become a single mother living in the same house she grew up in.
"It would be Tony coming to take care of my children because I get a job that makes me travel a lot, so it's that whole dynamic," Milano told ET. "But also, the generational difference between raising a child now versus then, which is always the conflict that I have with my parents in real life about gentle parenting. So I'm really looking forward to that aspect of it."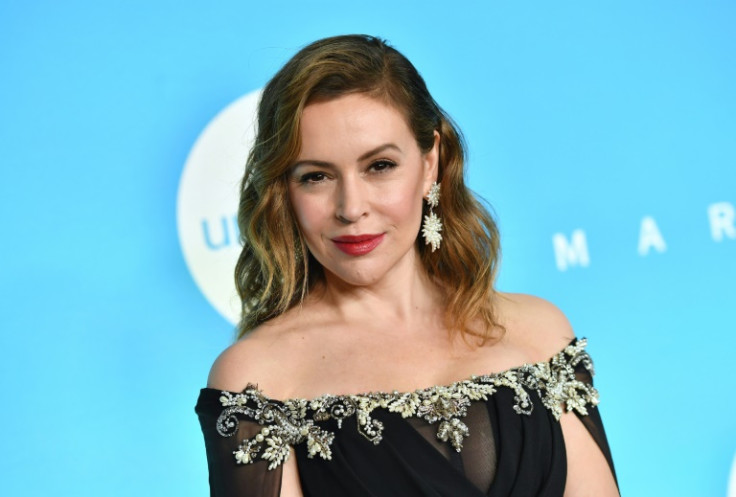 © Copyright IBTimes 2023. All rights reserved.
FOLLOW MORE IBT NEWS ON THE BELOW CHANNELS