Why Apple May Be Building A Search Engine Of Its Own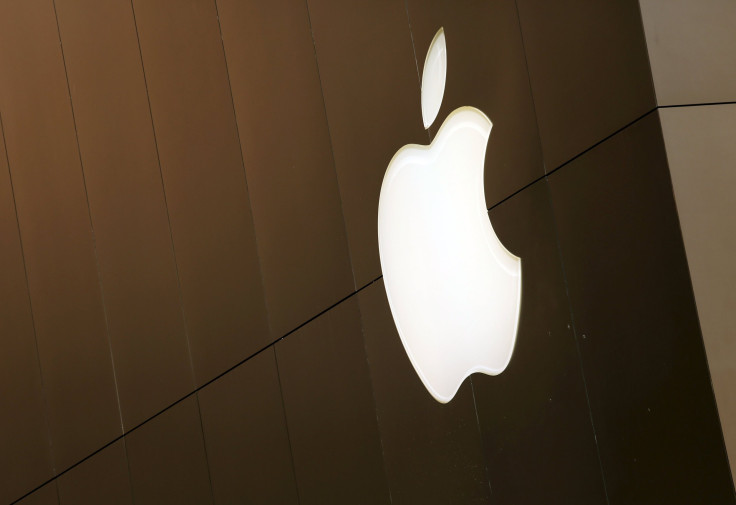 First, Apple Inc. threatened to go "thermonuclear" on Android. Then, it kicked YouTube and Google Maps off the iPhone and launched its own Maps app. Everyone knows Apple and Google are bitter rivals, but is Cupertino's disdain so strong that it would launch a search engine of its own? There are many signs that suggest Apple is up to something when it comes to search.
Twitter CEO Dick Costolo name-dropped Apple during his company's earnings call this week, saying the two companies are working together to bring Twitter content to Spotlight, the search feature used on Apple's iOS and Mac devices. Spotlight has been around for years, but Apple began making it a higher priority last year when it brought it front and center to Yosemite, the latest version of its OS X desktop operating system.
Based on numerous job listings on LinkedIn as well as Apple's own website, the Cupertino tech giant isn't done building out Spotlight. The job listings include iOS Spotlight software engineers, data scientists for Spotlight suggestions on both iOS and OS X as well as an engineering project manager for something that is labeled simply "Apple Search."
Apple employee Jamie de Guerre appears to confirm the company's search engine on his LinkedIn profile, where he wrote, "I lead the Engineering Program Management team for Apple's new search engine that provides results as you type in Safari and Spotlight." De Guerre also came to Apple by way of the company's 2013 acquisition of Topsy, which was a social search startup.
Each time Apple makes Spotlight more robust, it's one less reason to go to Google.com.
"I think the bigger question is not whether they're going to do something. It's, What exactly are they going to do?" said Dave Ragals, global managing director of search for IgnitionOne, a digital marketing firm.
Why Apple May Enter Search
All this activity comes as Google's deal to be the default search provider for Apple's Safari Web browser is set to expire later this year. "It's no longer a rumor," said one source who works in the in-app search space and who is familiar with the companies but who was not authorized to speak publicly on the matter. "It's an accepted fact that Apple is going to move away from Google Search."
For Apple, there are several reasons to leave Google behind. For starters, breaking into search could present Apple with another promising revenue stream -- a market that is expected to be worth nearly $82 billion in 2015, according to eMarketer. But perhaps the most alluring reason would be how much this could hurt Google. Kicking Google off of Safari could cost the search giant billions of dollars annually. And if Apple entered the space, the company would eat into its chief rival's core market.
Already, Apple has ditched Google search when it comes to Siri, the voice assistant found on both the iPhone and the iPad. Siri, which can be used for voice search queries, relies on Microsoft Bing for its search results.
How Apple Could Enter Search
The question is, how would Apple go about building a search engine? Creating a hybrid engine built in partnership with a Google rival like Microsoft Bing or Yahoo is one option -- in fact, Yahoo CEO Marissa Mayer has said many times publicly that she would love for her company to replace Google on Safari. Or Apple could instead choose to partner with multiple smaller companies, such as Yelp and Twitter, and leverage their data for its search engine.
And of course, Apple could simply build a search engine from nothing. That's the most difficult of these options. It would require huge amounts of data, a vast workforce and a lot of money, but if there's one company that has all that, it's Apple.
But if Apple does enter search, it will likely not try to compete with Google head-on. The Mountain View, California, tech giant dominates Web search and won't likely be dethroned any time soon, but Google has struggled when it comes to mobile. Unlike with websites, it's pretty hard for search engines to index information found within apps, which leads many smartphone users to skip Google and instead search apps directly.
A handful of companies, including Google, are working to make the data within apps easier to search, but no one has yet won that war. "That's the disadvantage of apps -- they're each their own silo," said Jonathan Opdyke, CEO of HookLogic, a company that provides advertising for search engines on retailer websites. Creating a search engine capable of finding and comparing data from multiple shopping apps, for example, would be beneficial for iPhone users, he said.
But Apple is rarely one to do the obvious, and search itself seems ripe for reinvention. "To me the question is, Are we thinking too two-dimensionally as far as what search means," Ragals of IgnitionOne said. Several experts suggest that Apple may choose to skip text search altogether and instead build an engine that relies more on contextual cues and predictive algorithms. That's a method other companies, including Google, have tried, but no service of this kind has gone mainstream thus far.
But consumer apps have been the scene of some of Apple's greatest recent flops. Apple Maps was such a bad product at launch that CEO Tim Cook ended up apologizing for it and firing the head of the product. Some of the company's other software services, such as iCloud, also have failed to impress users.
Whatever route Apple takes, there are numerous signs that seem to suggest the company is getting more serious about playing a bigger part when it comes to the search queries conducted through its devices, and there are just as many reasons for Apple to jump into the market, which has become more competitive than it's been in more than a decade.
"It makes a lot of sense for Apple to do their own search engine," said Adam Epstein, president of adMarketplace, a search ad company. "They can enhance user experience because they can starve Google for some revenue and because they can possibly open up a huge new revenue stream for themselves. It would be a huge mistake for Apple not to take search very seriously."
© Copyright IBTimes 2023. All rights reserved.
FOLLOW MORE IBT NEWS ON THE BELOW CHANNELS