Why Are Oil Prices Going Up? Hurricane Matthew Isn't Totally To Blame For The Rise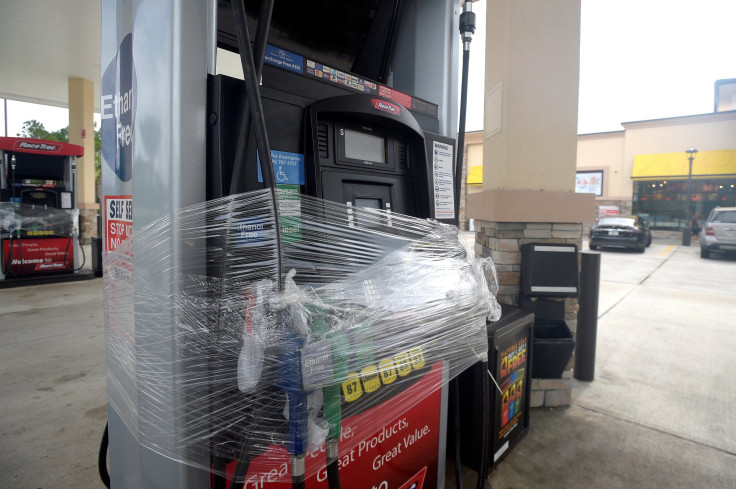 As the Category 4 Hurricane Matthew barreled up the East Coast after leaving more than 300 people dead in Haiti, Americans living in the southeastern U.S. stocked up the usual supplies of food and water Friday. But another popular item was oil.
Despite Florida governor Rick Scott insisting his state had plenty of gas as Floridians fled Matthew, many local news sources reported the scramble for gasoline had sucked service stations dry — notably, at least 135 in Florida and 14 in Beaufort County, South Carolina alone.
About 10 million barrels of refined products in storage also lie in the storm's path, according to Reuters. The scarcity at the pump and the vulnerability of vast stores of crude on the southern East Coast are likely reasons behind oil futures' closing above $50 on Thursday for the first time since the beginning of June.
But reasons for the price hike go well beyond natural forces.
The Organization of Petroleum Exporting Countries (OPEC) — known for triggering a recession in the U.S. in 1973 by colluding to limit its member states' outputs and jack up the price of crude — announced after a meeting in Algiers Sept. 28 that it planned to lower its production to between 32.5 million and 33 million barrels per day.
"In the last two years, the global oil market has witnessed many challenges, originating mainly from the supply side," the group, often referred to as a cartel, said in a statement. "As a result, prices have more than halved, while volatility has increased. Oil-exporting countries' and oil companies' revenues have dramatically declined, putting strains on their fiscal position and hindering their economic growth."
On Friday, citing the negative impact of recently low oil prices on developing countries and "a dramatic drop off in oil market investments," the group said it would be arranging meetings with member and non-member states in an effort to quickly move forward with the decision it reached last week in Algiers.
Aside from founding members Iraq, Iran, Kuwait, Saudi Arabia and Venezuela, OPEC members include Qatar, Indonesia, Libya, the United Arab Emirates, Algeria, Nigeria, Ecuador, Gabon and Angola, according to the group's website.
Crude prices plunged from over $100 per barrel to below $50 in 2014, before rising slightly and falling once more to a low of nearly $34 in January, according to NASDAQ.
© Copyright IBTimes 2023. All rights reserved.
FOLLOW MORE IBT NEWS ON THE BELOW CHANNELS