Hurricane Matthew Photos And Videos: Storm Aims For Cape Canaveral, Jacksonville, Daytona Beach And Other Cities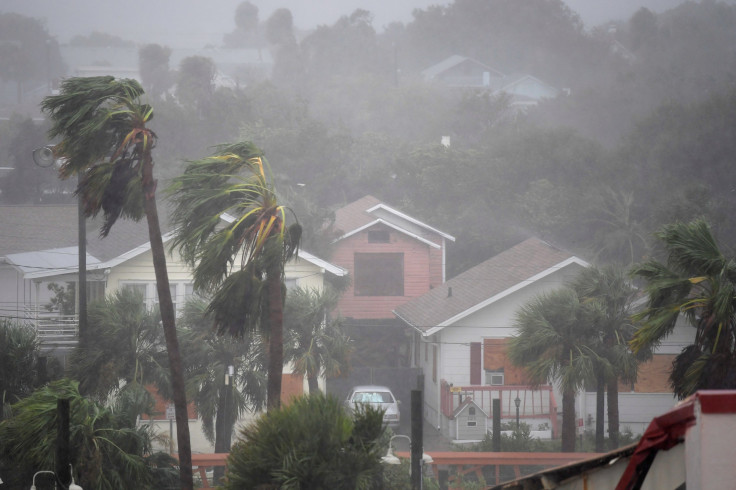 Hurricane Matthew hammered Florida with 100 mph winds, storm surges and flooding after it made landfall early Friday morning. "This storm will kill you," Gov. Rick Scott announced in a press conference this week.
An estimated 593,000 Floridians lost power as Matthew battered Florida. The first hurricane-related death in the state was reported Friday afternoon after emergency workers couldn't get to a 58-year-old woman in St. Lucie County suffering from cardiac arrest.
President Barack Obama said anyone in Hurricane Matthew's path should follow orders and evacuate to higher ground. "We can always replace property, but we cannot replace lives," he said Friday from the White House.
In Florida, mandatory evacuations were in place for Brevard County's Merrit Island and other islands and low lying areas. In all, about 1.5 million Floridians were urged or ordered to evacuate.
The storm was downgraded from a Category 4 to a Category 3 storm early Friday morning, but still brought winds up to 120 mph, according to the New York Daily News. Jacksonville was on watch for a storm surge with heights of seven to 11 feet, the New York Times reported. Wind gusts as high as 107 mph were recorded in Cape Canaveral.
Forecasters said the hurricane was making its way to Savannah, Georgia and Wilmington, North Carolina. The National Weather Service issued a warning upward to Surf City, North Carolina, as the hurricane moved in a northwest direction. The service warned of storm surges as high as nine feet from Flagler Beach, Florida, to Edisto Beach, South Carolina.
More than 280 people died in Haiti after they storm hit the island nation earlier this week.
© Copyright IBTimes 2023. All rights reserved.