Why Is Bitcoin Plunging? Analyst Firm Explains And Forecasts BTC Moving Into Self-Custody
KEY POINTS
Bitcoin reclaimed the $21,000 price territory last month
Over the past weeks, BTC has struggled to reclaim the $17K territory
Bitcoin nosedived below $16,000 and traded at $15,800 over the weekend
Bitcoin plunged below the key psychological mark of $16,000 to a 2-year low for the world's largest cryptocurrency by market capitalization -- a price many investors lured in by its heady price rises have never seen it trading at.
An analytics firm recently explained the reason behind the historic price plunge.
Bitcoin pulled back on Monday morning from the $15,800 territory but that was short-lived.
As of of 10:17 p.m. ET, BTC was down 2.41% at $15,780.26, with a 24-hour volume of $36,897,893,295. ETH, its main rival, was trading down 1.84% at $1,098.99, with a 24-hour volume of $13,874,820,957, CoinMarketCap data showed.
At its peak last Novemeber, BTC touched around $69,000.
Bitcoin, which had got hammered after a stratospheric rise last year, reclaimed the $21,000 price territory on Oct. 25 as bullishness returned to the cryptocurrency market. But some good things really never last, especially in the highly volatile crypto market.
Santiment, an analytics firm with a "market intelligence platform with on-chain & social metrics for 2,500+ cryptocurrencies," explained BTC's fall and offered a forecast on the crypto market as a whole.
While investors prepared themselves for a possible market meltdown caused by the unraveling of FTX, Santiment explained that the recent Bitcoin price crash was mainly due to FUD — crypto speak for fear, uncertainty and doubt.
The analytics firm noted that the FUD was triggered by the investors' loss of trust in cryptocurrency exchange platforms," which in turn caused Bitcoin's "address activity" to spike to "its highest level in over 6 months." The firm also foresees BTC to "continue moving into self custody."
Self-custody of cryptocurrency assets means investors have complete control of their crypto assets without the need to rely on any third party like the CEX. This type of ownership allows users to send, receive and store their crypto independently.
Santiment's forecast is based on the current mood in the crypto space. With the ongoing unraveling of FTX and the people who ran it, including its former CEO Sam Bankman-Fried, investors now mistrust cryptocurrency exchange platforms.
Recently, CEXs decided to disclose their respective proof of reserves to prove to investors that they do not have holes in their balance sheets and that, unlike with FTX, investors' funds are intact and not spent on some other things.
Binance, the world's largest CEX, started disclosing its proof of reserves and was eventually followed by other exchanges such as Crypto.com, Houbi and Gate.io.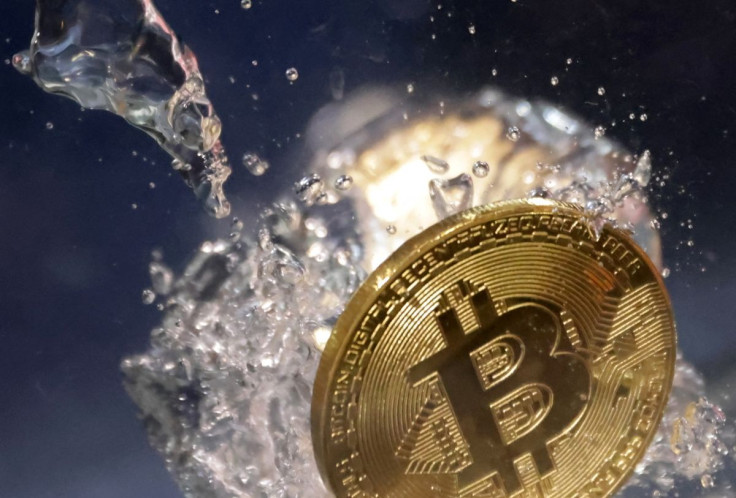 © Copyright IBTimes 2023. All rights reserved.