DOGE Creator Says 'Game Over' If Binance Or Tether Collapses; Former Twitter CEO Agrees
KEY POINTS
Billy Markus co-created Dogecoin with Jackson Palmer in 2013
He was laid off in 2015 and sold all his coins in the same year
DOGE was trading up 0.28% at $0.08576
Billy Markus, the co-creator of the world's first-ever meme coin Dogecoin (DOGE), has made interesting remarks about the cryptocurrency industry and retail investors, which former Twitter CEO Jack Dorsey agrees with.
Markus, who uses the Twitter handle Shibetoshi Nakamoto, is making noise on the micro-blogging site because of his thread that seemed to hit all the right spots about the industry, which is currently experiencing an unprecedented crisis because of the collapse of the crypto derivatives exchange FTX.
The software engineer said that if either Binance or Tether collapses, it is "pretty much game over." He also noted that it is good that investors are now starting to figure out that the centralized custodial system is a weakness.
Dorsey commented on the thread and said, "Game over for the games, certainly." The former Twitter CEO was probably referring to scammers, opportunists and frauds who hype tokens that have no value and milk the hard-earned funds of investors for personal gain.
In the same thread, Markus explained what he meant when he said, "game over."
"Since I apparently need to spell it out, 'game over' doesn't mean crypto dies, 'game over' just means a big mega mondo market crash," he explained.
"Crypto, as I said in many, many, many earlier tweets, would still be the exact same thing - a decentralized ledger and way to send coins around," the Dogecoin co-creator said. "Most people don't understand what any of this stuff actually is or how it works, and think speculating on crypto exchanges is crypto itself, which it isn't," he added.
"Cryptocurrency: a shared database and protocol that allows people to send coins/tokens securely, without centralized validation. People can do whatever they want with it," Markus explained. "The crypto market: an unregulated fucking disaster for the last 12 years. learn the difference," he added.
He also emphasized that when people say DYOR or "do your own research," retail investors need to understand how the space works and not watch YouTube channels that would validate their beliefs or actions.
"When people say 'do your research' they don't mean go on YouTube and find some person to validate your gambling habits, but actually understand how the space works, where the money comes from, why coins and tokens rise and decline in value, the history of all the crashes, etc," Markus said.
The DOGE co-creator is no longer connected to the cryptocurrency or the Dogecoin Foundation. He created the meme coin in 2013 alongside Jackson Palmer and was laid off in 2015. He sold all his coins in that same year and used them to purchase a used Honda Civic.
DOGE was trading up 0.28% at $0.08576 with a 24-hour volume of $447,046,633 as of 12:19 a.m ET Friday, according to the latest data from CoinMarketCap.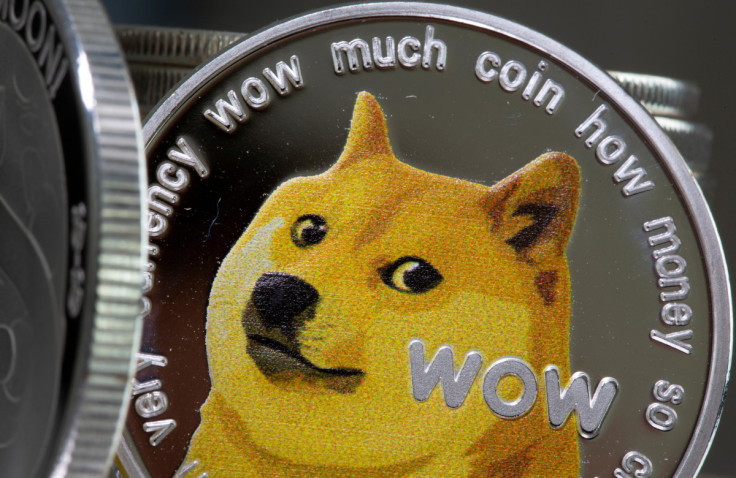 © Copyright IBTimes 2023. All rights reserved.
FOLLOW MORE IBT NEWS ON THE BELOW CHANNELS