SBF May Be Criminally Liable For 'Embezzling' Customer Funds, Says Crypto Lawyer
KEY POINTS
FTX's terms of service clearly mention the exchange cannot use customers' assets
Bankman-Fried "embezzled the customer funds, which is a criminal matter" — crypto lawyer Irina Heaver
FTX filed for bankruptcy Friday, sending shockwaves across the industry
Sam Bankman-Fried, the founder of crypto exchange FTX, whose collapse has shaken up the industry and brought renewed scrutiny on its unregulated run, is probably criminally liable for allegedly embezzling customers' funds, an analyst said.
"[Bankman-Fried] literally embezzled the customer funds, which is a criminal matter," Irina Heaver, Switzerland-based cryptocurrency and blockchain lawyer who is a partner at law firm Keystone Law Middle East, told International Business Times.
A reading of FTX's "terms of service" shows that customer funds are not the property of FTX.
"None of the digital assets in your account are the property of, or shall or may be loaned to, FTX Trading; FTX Trading does not represent or treat digital assets in user's accounts as belonging to FTX Trading," the terms state.
However, this did not stop the exchange from "lending" more than half of its customer funds to sister firm Alameda. Billions of dollars worth of user assets were used to fund risky bets, the Wall Street Journal reported last week, citing a source close to the matter.
Heaver said, "Breach of terms and conditions is a contractual matter and does not carry criminal consequences."
But she added: "How would one get the funds? The funds are gone."
Authorities in Bahamas, where SBF is reportedly now, said Sunday that government investigators are scrutinizing FTX's collapse and also looking at whether any "criminal misconduct occurred."
IBT has emailed FTX seeking its comments on the violation of the ToS, and this article will be updated when a comment is received.
Bankman-Fried had tweeted in the middle of the crisis: "FTX has enough to cover all client holdings. We don't invest client assets (even in treasuries)." He deleted the tweet later.
The firm failed to fulfill roughly $5 billion worth of withdrawal requests from its users, setting it off on the path to bankruptcy.
Frances Coppola, a U.K.-based economist, told the WSJ that FTX shouldn't have meddled with customer assets. "An exchange really shouldn't have problems getting its customers their deposits."
SBF, as Bankman-Fried is colloquially known, told Financial Times that $8 billion of funds were "accidentally" sent to Alameda.
Bitcoin expert Chris Arbuthnot noted tongue-in-cheek in a tweet that SBF "may accidentally avoid prison."
Louise Abbott, a disputes solicitor who specializes in cryptocurrency and asset recovery, told CoinDesk TV that using customers' investments to support Alameda "is a serious problem." She noted this could "amount to claims for fraudulent breach of trust."
When it comes to traditional markets, client funds must be segregated from other company assets and violations can be subject to punishments from regulators.
As crypto has no real regulations, FTX, like many other crypto stars, felt free to play around with customers' funds.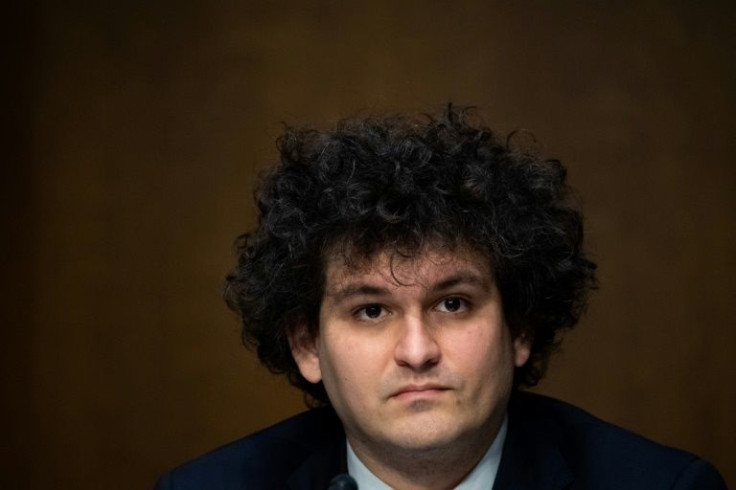 © Copyright IBTimes 2023. All rights reserved.
FOLLOW MORE IBT NEWS ON THE BELOW CHANNELS