3 Major CEX Platforms Under Scanner For Allegedly Faking Proof Of Reserves
Following the spectacular implosion of FTX, the world's second-largest cryptocurrency exchange (CEX) platform, the crypto community is worried that some major CEXs like Crypto.com, Houbi and Gate.io could be faking their reserves.
It only took a week for FTX, a once highly-reliable cryptocurrency exchange platform, to implode and bring down with it, billions of customers' funds. With the increasingly rising mistrust of the public, the cryptocurrency exchange platforms recently decided to share proof of reserve as a show of legitimacy and solvency.
But, the great thing about the blockchain is that it is readily available to the public, which means anyone can track on-chain transactions in real-time. Some blockchain sleuths recently uncovered certain anomalies which suggest potential market manipulation and foul play.
Huobi was the latest CEX to share its proof of reserves via the Work Report on Asset Transparency released Sunday. It disclosed its hot and cold wallet balances, which Huobi said will become a routine process.
Interestingly, Chinese crypto reporter Colin Wu noticed that Huobi moved 10,000 ETH from the Huobi 34 wallet to Binance and OKC wallets. Wu, along with the screenshot of the transaction, explained that the Huobi 34 wallet had 14,858 ETH at the time the proof of reserves was disclosed but currently only has 4,044 ETH.
The same scenario seemingly happened with Gate.io and Crypto.com. On Friday, Crypto.com shared "a portion" of its "reserves," which showed the "cold wallet addresses for some of the top assets" on the platform.
But, a Twitter user who goes by the name jconorgrogan sounded the alarm about a 320,000 ETH transfer from Crypto.com's cold wallet to Gate.io, since Crypto.com claimed that 100% of user-owned cryptocurrencies are being held offline in cold storage in partnership with Ledger, a hardware wallet provider.
As the discussion online went deeper, Crypto.com CEO Kris Marszalek revealed that the funds, which represent 82% of the platform's ETH holding in the cold storage, were accidentally sent to Gate.io. He later confirmed that Gate.io returned the funds to Crypto.com's cold storage.
Solidarity developer who goes by the Twitter handle @shegenerates pointed out that "if the 320,000 ETH ($400M) sent erroneously from Crypto.com is counted here, then their ETH on hand needs to be more than $10B or else they are insolvent and have a hole."
To clear things out, Gate.io founder Lin Han said the snapshot in question was taken on Oct. 19, a couple of days before the accidental fund transfer of 320,000 ETH Crypto.com made.
The FTX debacle and the ongoing unraveling of once trusted cryptocurrency exchange platform, have taken the entire crypto industry a few steps back. It also made investors more cautious about the kind of business they are putting their money on.
Investors immediately jumping on the possibility of crypto exchanges working hand in hand to manipulate funds is understandable given the current atmosphere in the crypto space. CEX companies now have the burden to prove to the community that they are solvent, legit and do not do illicit activities with their customers' funds.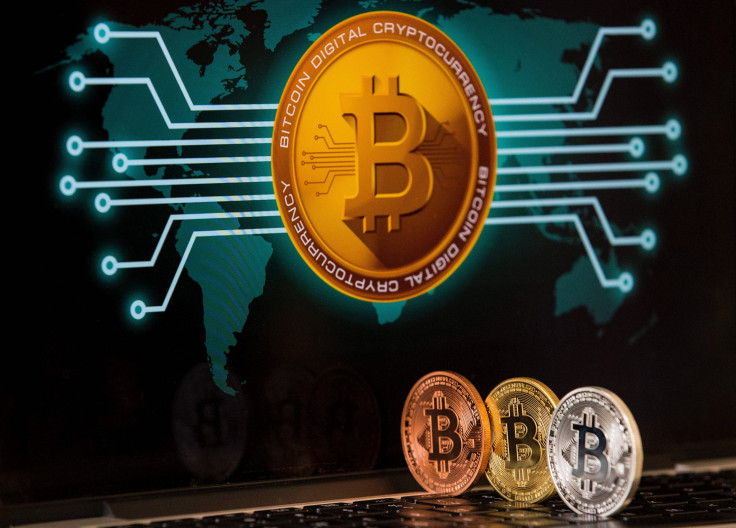 © Copyright IBTimes 2023. All rights reserved.
FOLLOW MORE IBT NEWS ON THE BELOW CHANNELS