Why Did Apple Remove The Headphone Jack On The iPhone 7?
Apple announced a big design change for the 2016 flagship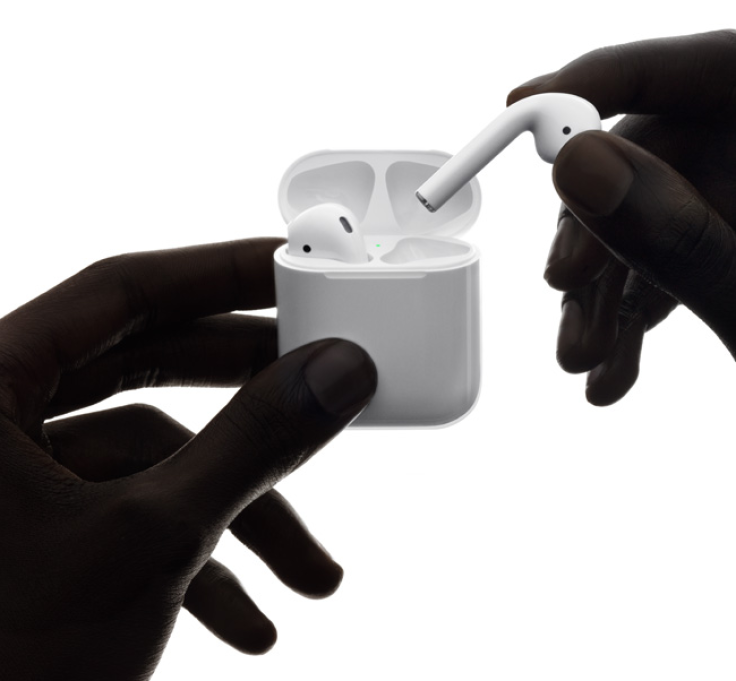 The iPhone 7 and 7 Plus were announced Wednesday in San Francisco, confirming many long-standing rumors, including a new audio system. Apple has removed the 3.5mm headphone jack from its latest iPhone, making the lightning connector the main port for the device.
iPhone 7 owners will be able to use headphones with a lightning connector on the new iPhones or they can use a lightning to mini-jack connector to continue using 3.5mm compatible headphones. They also have the option of purchasing Apple's new wireless earbuds, the Air Pods, for an additional $159.
But why has the tech giant made this shift from century-old technology that remains a mainstay of electronics today? Apple Senior Vice President of Marketing Phil Schiller spelled out three reasons: courage, vision and to save space.
The executive claimed it took courage for Apple to remove the headphone jack from its smartphone. The 3.5mm headphone jack is believed to have originated around 1878 . Since then there has been little innovation in audio connections.
Some Android manufacturers, such as Motorola , have launched smartphones with no headphone jack at all, instead using USB Type-C ports as a main connector. Pundits note this could have been a way for Apple to move with the trends while keeping its product proprietary , as the lightning connector is a plug that works exclusively with Apple devices.
Removing the 3.5mm jack also made room for new features on the iPhone 7, such as its force touch tactile feedback in its Home button. It is known that the headphone jack takes up room in a headset, which could be used for other purposes. Though smartphones without headphone jacks are not yet widespread, devices like the Moto Z and OnePlus 3 have been without the feature for months already.
Apple's third claim is connected to its wireless earbuds. Schiller spoke about a "vision of how audio can be," describing the Air Pods as small, lightweight and easy to connect. Though the Air Pods are not included with the iPhone 7 and will cost consumers an extra $159, the manufacturer hopes they will be well received by enthusiasts.
The earbuds are also Apple's answer to Samsung's Icon X earbuds, which were announced in June .
© Copyright IBTimes 2023. All rights reserved.