Why Did Jeff Bezos Sell $3 Billion Worth Of Amazon Shares?
KEY POINTS
Bezos sold over $3 billion of Amazon shares
The Amazon CEO still owns 10% of the company
He has established a startup that aims to produce reusable rocket vehicles
Jeff Bezos, founder and CEO of e-commerce giant Amazon, has sold more than $3 billion worth of shares in his company this week, according to filings with the Securities and Exchange Commission.
The billionaire CEO has offloaded stock sales in the last year, selling more than $3.1 billion in August and $4.1 billion of Amazon shares in February. This week's sales bring his total cash out this year to $10.2 billion, which is $8 billion more than his cash out in 2019. Bezos still owns shares worth $170 billion despite the recent sales, OpenInsider reported.
The Amazon CEO has sold nearly a fifth of the company's shares since it went public 15 years ago. The retail giant's stock is also up 75% this year and is worth over $1.6 trillion. He still holds more than 10% of the company.
Bezos' wealth has also risen from $76.1 billion to $191 billion, with his net worth increasing by $10.5 billion on Wednesday, which is the most massive single-day increase recorded, Bloomberg reported.
Bezos has previously sold $1 billion of Amazon stock to fund Blue Origin. That startup hopes to develop rocket-powered technologies and vertical takeoff and landing vehicles for space travel.
The Amazon CEO also launched the $10 billion Bezos Earth Fund in February, an initiative that issues grants to scientists, activists and nonprofits who want to combat climate change.
"Climate change is the biggest threat to our planet," Bezos has said.
The Bezos Earth Fund is expected to grant $100 million each to the Nature Conservancy, the Environmental Defense Fund, the Nature Resources Defense Council and the World Wildlife Fund, The Atlantic reported.
Sources also revealed that the World Resource Institute would be granted $100 million. The global organization is focused on researching renewable energy and helping cities grow more sustainably.
Bezos had also promised amounts between $10 million to $50 million to the Energy Foundation, the Union of Concerned Scientists, the ClimateWorks Foundation and the Rocky Mountain Institute.
The Amazon CEO suffered a blow to his wealth last year after he and wMacKenzie Scott filed for divorce. Scott received a 4% stake in Amazon, and is now the world's 13th richest person.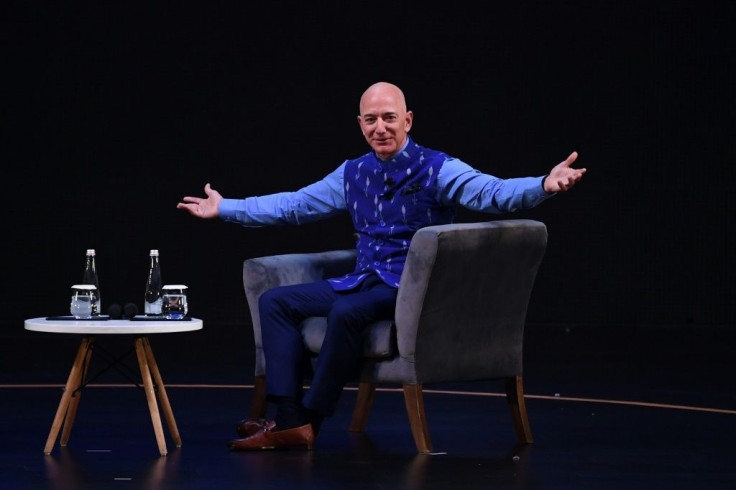 © Copyright IBTimes 2022. All rights reserved.
FOLLOW MORE IBT NEWS ON THE BELOW CHANNELS