Why Did Jennifer Lawrence And Chris Martin Break Up? 'Hunger Games' Star Reportedly Tired Of Lack Of Commitment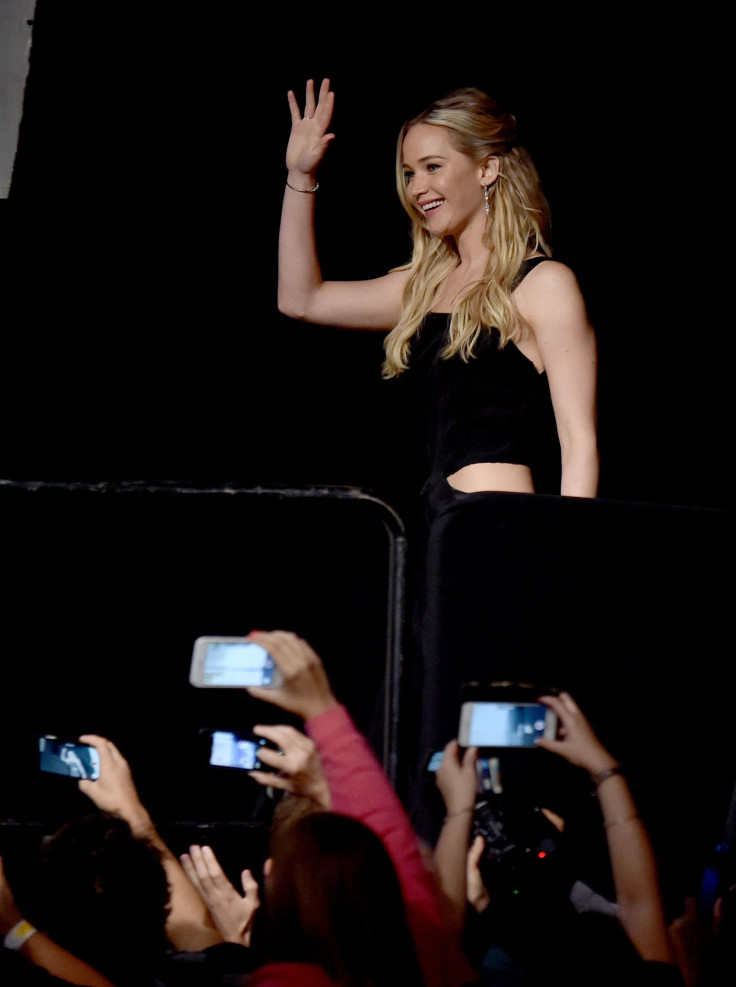 After a year of being on and off, "Hunger Games" star Jennifer Lawrence's relationship with Coldplay's Chris Martin's appears to have run out of magic. At least, for now.
A source told People the two have called off the relationship due to Martin, 38, wanting to retain a flexible schedule so he can see his family as much as he can when he isn't working. Martin has two children with his ex-wife Gwyneth Paltrow, Apple, 11, and Moses, 9. "He's crazy about Jen," the source close to Martin said. "But wants to keep his own schedule and be able to do what he wants when he wants to do it,"
However, a source close to Lawrence told People the 25-year-old actress was simply tired of Martin not committing. However, their relationship may not be completely finished.
"They still care about each other, so I can't say the romance is completely over," the source said.
Early in July, rumors were circulating that Lawrence was pregnant with Martin's child. At the 2015 San Diego Comic-Con, Lawrence told E! Online she was not pregnant, despite what some tabloids were reporting.
"It's funny I'll always read stuff about other celebrities and see something on the cover and I'll be like, 'Wow, they broke up?' And then I'm like 'What are you doing? You know none of this is real,'" Lawrence said.
You can see the full video below:
US weekly also reported the couple had broken up in early July because of Lawrence's busy schedule. "They never saw each other," a source said of Lawrence and Martin's relationship, adding that their romance had simply "ran its course."
Martin has been working on the seventh Coldplay album, which he revealed to BBC in December 2014 would be called "A Head Full Of Dreams." He said the band will go on tour following the release of what could be the band's last album.
"It's our seventh thing and the way we look at it is like the last 'Harry Potter' book or something. Not to say there might not be another thing one day, but this is the completion of something," Martin dished.
Lawrence will star in the final "Hunger Games" movie, "The Hunger Games: Mockingjay Part 2," which hits theaters Nov. 15. She also is co-writing and co-starring in a new comedy with Amy Schumer.
© Copyright IBTimes 2023. All rights reserved.