Why Didn't Dharun Ravi Apologize To Tyler Clementi's Family? It 'Would Sound Rehearsed And Empty,' Ex-Rutgers Student Says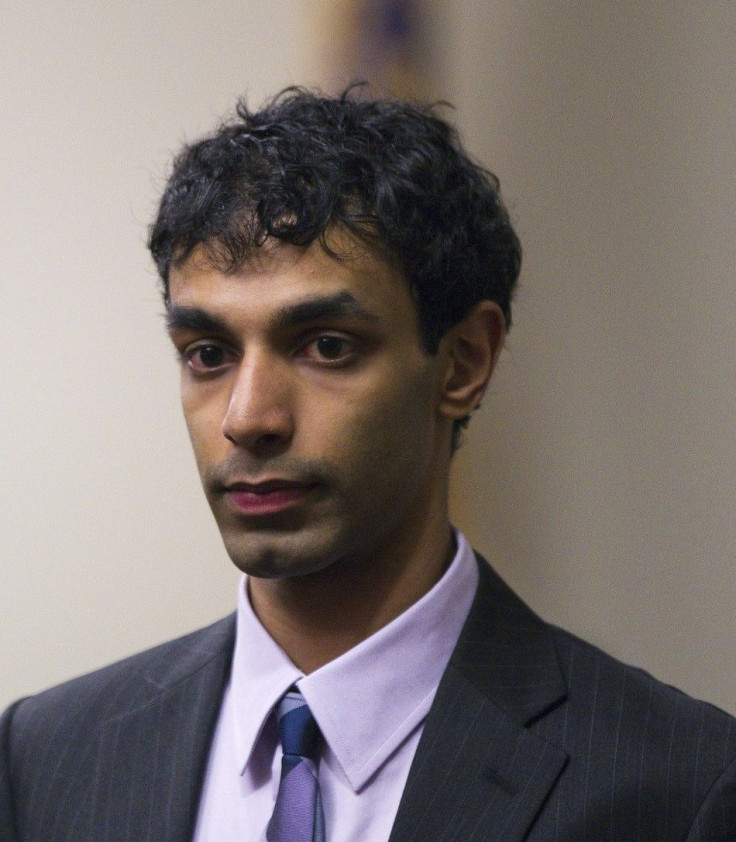 A New Jersey judge was lenient in sentencing Dharun Ravi, the former Rutgers University student found guilty of invading the privacy of his roommate Tyler Clementi shortly before Clementi jumped off the George Washington Bridge, by giving Ravi 30 days in prison, plus community service and probation.
But Superior Court Judge Glenn Berman was incensed at the lack of an apology from Ravi for his actions.
I heard this jury say 'guilty' 288 times - 24 questions, 12 jurors - that's the multiplication, Berman said in court Monday. And I haven't heard you apologize once.
Unbeknownst to Clementi, who was gay, Ravi turned his webcam on and recorded Clementi about to have sex with a male visitor.
Ravi invited friends to watch the stream, and Clementi became so distraught he committed suicide by jumping off the George Washington Bridge.
In a story published Tuesday in the Newark Star-Ledger, Ravi explained why he never said he was sorry for recording Clementi.
Anything I say now would sound rehearsed and empty, and nothing I say is going to make people hate me any less, he told the paper. Whatever I say will never change the Clementis' mind about me, or how people see me.
Ravi's lawyer, Steve Altman, offered another explanation: His client could not be 100 percent convinced that he caused Clementi to kill himself.
Altman asserted that there was evidence Berman did not let jurors see during the trial and even evidence that prosecutors did not show the judge, suggesting that the suicide may have been spurred by other factors.
If we knew what was in those letters, and it pointed to Dharun Ravi, then at least he would know. But we don't know, Altman told the Star-Ledger.
Ravi received 30 days in jail because Berman did not believe the webcam incident was motivated by hatred.
I do not believe he hated Tyler Clementi. He had no reason to, Berman said. But I do believe that he acted out of colossal insensitivity.
Ravi's 30-day sentence led to furious debate, with some observers believing Ravi deserved the 10-year maximum sentence that could have been handed down by Berman. A lengthy sentence would have also likely meant that Ravi would have been deported back to India, where he was born, although he has spent most of his life in New Jersey.
Along with his 30-day prison term, Ravi has to pay an $11,000 fine, perform 300 hours of commujnity service and serve a three-year probation.
© Copyright IBTimes 2023. All rights reserved.
FOLLOW MORE IBT NEWS ON THE BELOW CHANNELS