Why Disney Dropped Nearly $1 Billion On Maker Studios, A YouTube Channel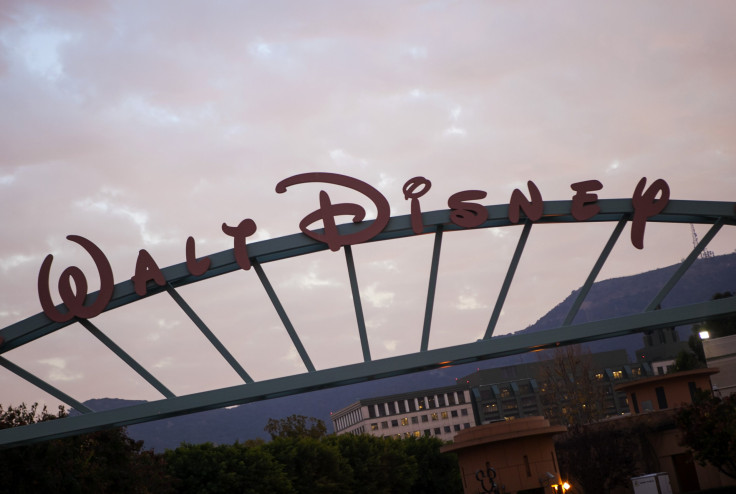 The latest sign that YouTube has evolved from a chaotic mishmash of amateur videos into the Internet's dominant channel for video entertainment came this week when the Walt Disney Co. (NYSE:DIS) agreed to pay nearly $1 billion for Maker Studios, an outfit that owes as much of its success to curation as it does to developing original content.
Maker Studios' office in Culver City, Calif., looks similar to any of the myriad production studios in Los Angeles. But while there is a staff at Maker that's dedicated to creating and producing the company's own videos, the lion's share of Maker's business, and what attracted Disney to it, is a distribution arm that helps create and promote thousands of videos from users all over the world. Some channels, like the Epic Rap Battles of History, receive tens of millions of hits each, as well as tens of thousands of dollars in advertising money, a percentage of which goes directly to Maker.
With 50,000 channels and approximately 5.5 million page views a month, Maker is one of YouTube's largest (formerly) independent multichannel networks (MCNs), which are organizations that affiliate with multiple YouTube channels to help them with "programming, funding, cross-promotion, partner management, digital rights management, monetization, sales, and/or audience development," in exchange for a portion of the lucrative advertising money that the channels generate, according to YouTube.
Peter Csathy, CEO of Manatt Digital Media Ventures, told the Hollywood Reporter he thinks Disney is counting on tapping into a rich talent pool by teaming up with Maker. "They feel that they can leverage [the talent] across different projects and monetize them much more effectively than any stand-alone MCN could," Csathy said. "They see it as a training ground, a farm club for talent."
Disney paid for the company with $500 million in cash and stocks, including a performance bonus of $450 million. This will buy Disney access to hundreds of thousands of popular YouTube videos, and it will make it easier for the company to make deals with hot creators like gaming celebrity PewDiePie. The entertainment behemoth is expected to keep all of Maker's roughly 350 employees, who work on everything from in-house production to advertising deals. According to Variety, the studio's senior management has already signed employment contracts with Disney. Toss in the Maker's substantial built-in audience, and it's easy to see why Disney was eager to snatch it up.
Disney technically won't own the rights to all of the films in the Maker network, but they'll get the next best thing. Under the conditions established in Maker's terms of service, creators within the network who upload their videos to the site agree to a non-exclusive and royalty-free license that allows Maker to distribute, edit and even sell their videos. Creators retain the rights, but this agreement puts Maker, and now Disney, in the driver's seat.
Of course, Maker-affiliated creators still profit from their videos, and Disney doesn't seem likely to alter that agreement significantly and burn off all its goodwill early on. According to the Hollywood Reporter, Maker videos typically earn between $1 and $3 for every thousand views (and views often hit eight figures) in ad revenue. Of this money, Google, which owns YouTube, takes a 45 percent cut. The leftovers are distributed roughly 70-30 between content creators and Maker. No details have emerged yet on what these deals will look like with the Disney-owned Maker, but they're unlikely to change significantly, at least not for a while.
And there is nothing in Maker's terms of service that limits this deal to just YouTube. In fact, MCNs have been trying to break free from YouTube for years to avoid having to handit their revenue. With Disney, Maker may finally have the resources to launch a popular proprietary site for video content without having to give a large chunk of its profits to Google.
Disney might be the largest firm to pick up a YouTube MCN, but it wasn't the first and it almost certainly won't be the last. In 2013, DreamWorks Animation (NASDAQ: DWA) paid $117 million to purchase the significantly smaller AwesomenessTV MCN. Last month, Warner Bros. (NYSE: TWX) invested $18 million into the struggling Machinima network, despite the fact that the video game animation-focused MCN has been steadily losing subscribers over the years. Machinima reportedly plans to use that money to pursue an audience on its own, without its shrinking YouTube fanbase.
Relativity Media made a surprise, last-minute play for Maker Studios, outbidding Disney by $1.5 million. But it was too late to the party: Insiders at Maker told Variety the deal was done with Disney before Relativity's counterbid came in. The Hollywood Reporter speculated that Relativity never planned to purchase Maker in the first place, but that it wanted to show other MCNs like Fullscreen, which handles content for brands like Lexus, AT&T and Sony, that it's serious about putting down large amounts of money for digital content. Some studios, such as Lionsgate (NYSE: LGF), are even doing the opposite: signing deals to allow MCNs like "Video Game High School" creator RocketJump to distribute their content on the Web.
Right now, it's still unclear exactly how these investments will work out for larger media corporations, or if their corporate policies will mesh with young startups. But for now it seems indisputable there's plenty of money to be made in digital content, especially for the first companies to clear these hurdles.
© Copyright IBTimes 2023. All rights reserved.