Why Every Knife Collector Should Be On Exquisite Knives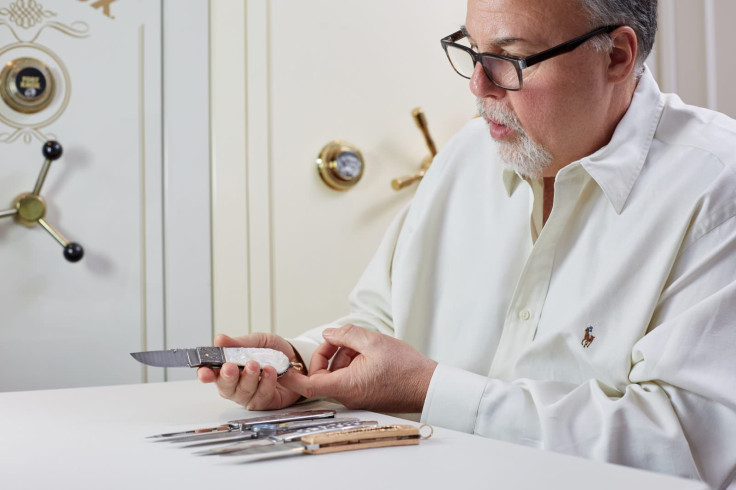 It is no secret that people like collecting things. From stamps to snow globes to rare artifacts, the global collectors' industry is worth billions of dollars, and those who are able to get their hands on the rarest and best items stand to gain financially. Knife collection is one of such sub-niches within the world of collecting.
While the idea of knife collecting might seem outdated, there is a thriving community of knife collectors to this day. This community has included many famous people including legendary actor Sylvester Stallone. At the age of the internet, it is important that these sorts of communities band together to share ideas and resources and few platforms offer this sense of community like Exquisite Knives.
Cut to the Bone of the Matter
Few hobbies conjure up as much exotic imagery as knife collecting. It seems cool, mysterious, something from a bygone era that is only currently indulged in by the extremely cultured. Dave Ellis, the founder of Exquisite Knives, is one such person. He had rubbed shoulders with legends of the collecting world such as Loveless (whose funeral he attended) and Moran. He is also the owner of an impressive personal collection and was California's first ABS Mastersmith. Needless to say, he knows knives like no one else.
Stallone knew this and when it was time for the famous collector to offload some Bill Moran knives from his collection, he reached out to Ellis, who helped him sell them in record time. The two men had some history, with Ellis having helped Stallone to find some rare knives for his collection in the past.
Exquisite Knives for Sale
The pieces were posted to Exquisite Knives and sold in record time due to their quality and connection to Stallone. The site prides itself on being a one-stop-shop for everything a novice or experienced knife collector would need; articles on knife care, reviews of products, and contributions from respected players in the field. In terms of items for sale, few collectors offer a range of knives as varied or exclusive as Exquisite Knives.
One of its most popular past offerings was the late Buster Warenski's California Dagger which was valued at thousands of dollars. Many of the knives sold at Exquisite Knives often sell for six figures and this is a testament to Ellis' access and expertise in the industry.
Ultimately, anyone who takes knife collection seriously will want to spend time on Exquisite Knives. For newer collectors, they can tap into the wisdom of a veteran who can guide them on knife care, pricing, and building their collection. For more experienced collectors, it can offer a peek into some of the rarest knives from the most iconic craftsmen (and hopefully a chance to buy some).
Prior to the internet, collectors in such a small niche would have to travel far and wide to connect with like-minded people and have access to the resources that Exquisite Knives offer on its platform.
This was one of the reasons why Ellis founded it in the first place. According to him, Exquisite Knives exists to connect the community and leverage the internet to benefit knife collectors.
"Knife collecting and appreciation spans a broad range of makers, knife types, and tastes. I wanted Exquisite Knives to be a hub where people could find rare custom knives from both celebrated knife makers and talented up and comers as well as read about all sorts of topics related to custom knives."
FOLLOW MORE IBT NEWS ON THE BELOW CHANNELS