Why Jana Kramer, Mike Caussin's Friends Were 'Surprised' By Her Divorce Filing: Report
KEY POINTS
Jana Kramer and Mike Caussin's inner circle did not expect the actress to file for divorce from the former football pro, a report says
Kramer and her friends reportedly never expected Caussin to be unfaithful to her again
Kramer and Caussin had "worked so hard to make it work," the report adds
Jana Kramer and Mike Caussin's friends were shocked after learning that the two are calling it quits, according to a report.
It was reported Wednesday that the "One Tree Hill" alum, 37, has filed for divorce from Caussin, 34, after six years of marriage. But Kramer's divorce filing caught their friends by surprise as they are aware of the duo's efforts to make their marriage work, an unnamed source close to the country singer told E! News.
"Although Jana and Mike have been very public with their ups and downs, friends were still surprised by the split news," the insider said. "They worked so hard to make it work and care about their kids deeply."
Apparently, those in their inner circle also did not expect that Caussin will cheat on Kramer again, another source told E! News.
"Nobody, not Jana or the couples' close circle, could have imagined that Mike would once again break her trust," the insider said.
Kramer had been blindsided because she thought everything in their marriage was fine until she discovered his "recent infidelity," another source told Us Weekly.
"She didn't know behind the scenes that he was continuously lying and cheating on her," the insider said. "Jana's final straw came when she uncovered once again that [Mike] had cheated on her."
Kramer and Caussin, who share daughter Jolie Rae, 5, and son Jace Joseph, 2, had been committed to making their relationship work. In fact, they had been attending couple's counseling every week, according to the Us Weekly source.
Kramer announced their split in an emotional post on Instagram Wednesday.
"I've fought y'all. I've loved hard. I've forgiven. I've put the work in. I've given everything I have and now I have nothing else to give. 'It's time,'" she wrote.
The two tied the knot in 2015. However, they separated a year later after he had multiple affairs. He underwent treatment for sex addiction, and they renewed their vows in 2017.
Last year, they released their book "The Good Fight: Wanting to Leave, Choosing to Stay and the Powerful Practice for Loving Faithfully." In the publication, the former football pro shared how their relationship troubles contributed to their spiritual growth.
"When we were going through the worst of times, we honestly didn't know where to turn at first. The pain was so great, the sadness so vast and the agony so incredibly immense, we felt as if no one could understand or relate to us," Caussin wrote, as quoted by E! News. "No literature, no therapist, no person could give us answers, let alone be the support we needed...The only person who could ultimately be what we needed was God."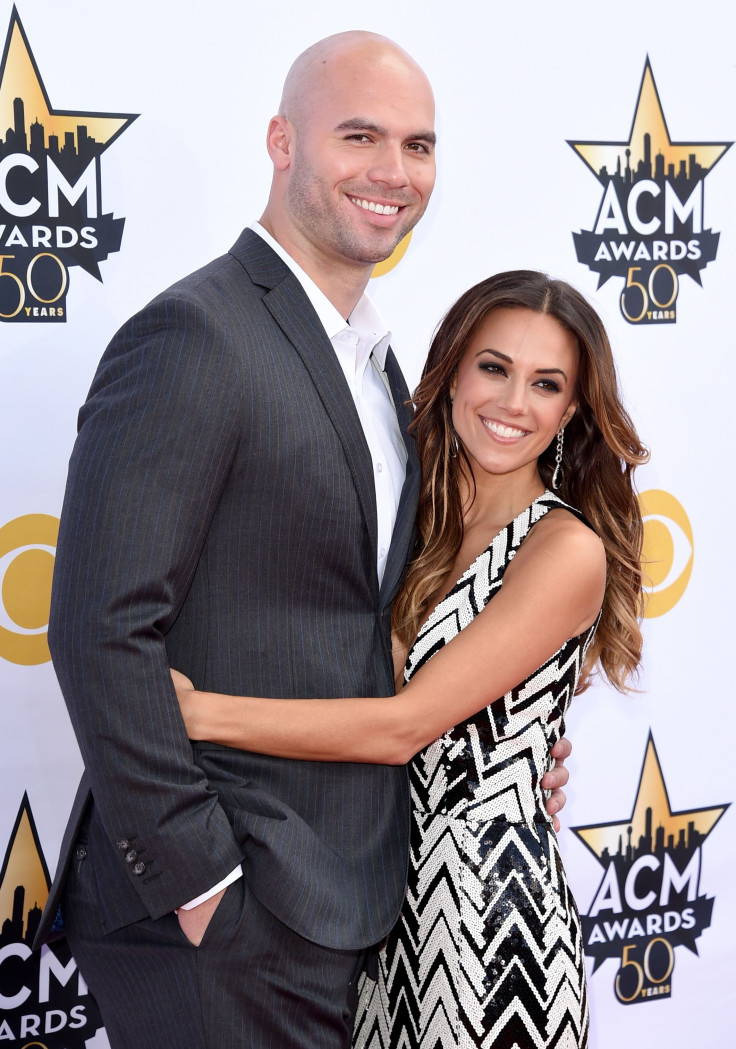 © Copyright IBTimes 2023. All rights reserved.