Why Kate Middleton Has A Long Scar On Her Face
Kate Middleton has a long scar on the left side of her face that most people might have failed to notice.
In 2011, multiple publications reported about it, but they thought that it was a result of Middleton's hair extensions. A palace spokesperson, later on, clarified that it wasn't. In fact, it was a scar that the Duchess of Cambridge got when she was still a young girl.
"The scar is a result of a childhood operation," the spokesperson told E! News.
However, the source failed to mention why Middleton had to undergo surgery as a kid. Some royal fans speculated that it may have been due to a birthmark removal. Others thought that it might have been from a serious operation.
The Daily Mail consulted with a surgeon that time, and he said that it was highly unlikely that Middleton underwent a serious operation.
"I really doubt it was any serious medical condition and I would say it was a result of an arteriovenous malformation – a birthmark – being removed," the surgeon said.
In related news, Middleton also made headlines this week after her previous job was revisited. Before she married Prince William, Middleton was a regular employee just like the majority of the women in the United Kingdom.
Emily Hodgkin, a journalist for Express, revealed that Middleton had a part-time job in fashion after graduating from the university. She worked in the kid's department of Jigsaw.
Jigsaw's co-founder, Belle Robinson, gushed over Middleton during a previous interview.
"I have to say I was so impressed by her. There were days when there were TV crews at the end of the drive. We'd say, 'Listen, do you want to go out the back way?' And she'd say, 'To be honest, they're going to hound us until they've got this picture. So why don't I just go, get the picture done, and then they'll leave us alone," she said.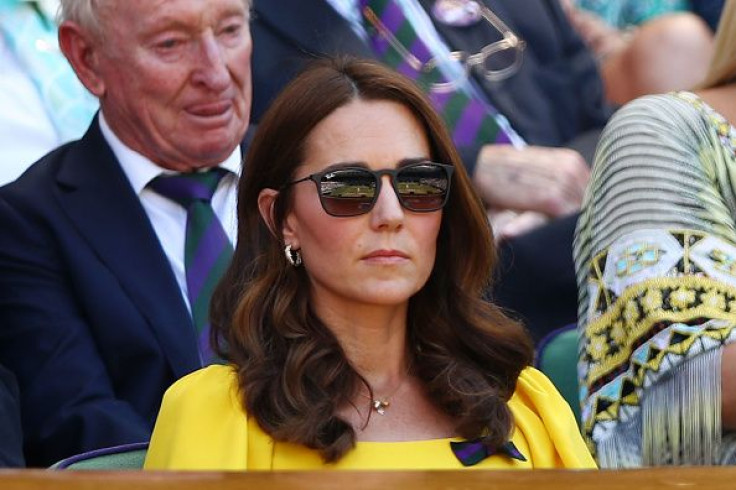 © Copyright IBTimes 2023. All rights reserved.