Why Is The September Issue So Important? Consumers Prefer Mobile Over Magazines For Inspiration And Shopping, Study Reports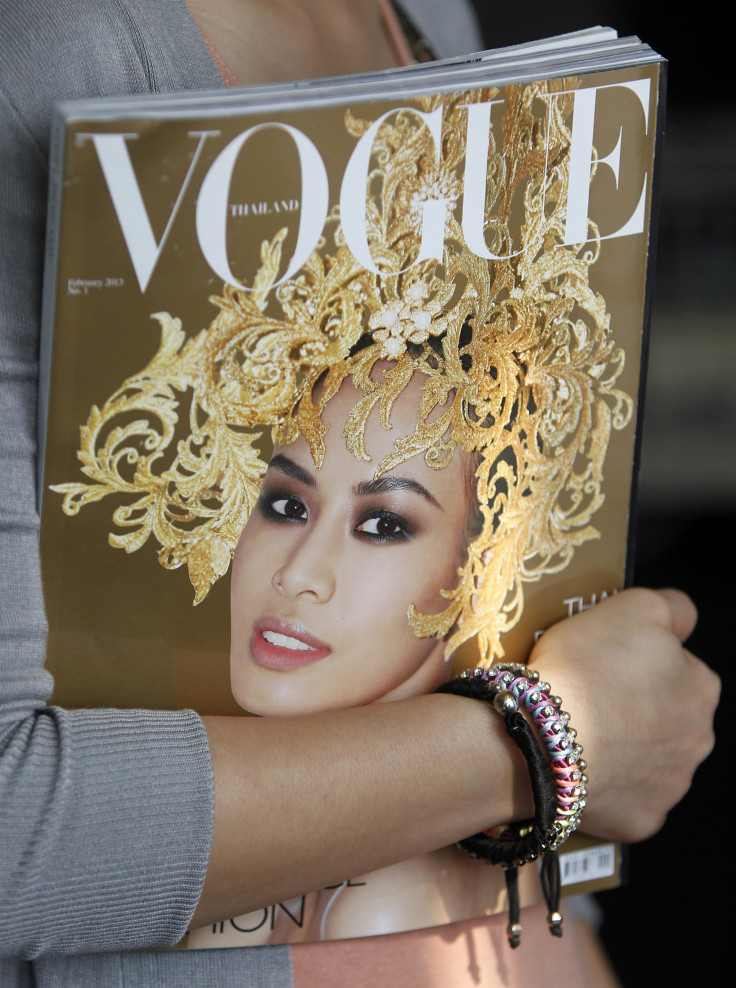 For years, September has been a huge month for fashion publications. Featuring all of the coming fashions for the fall and winter seasons, fashion and lifestyle print publications' September issues are historically the largest of the year.
Fashion magazines are normally a vehicle for advertisers and major retailers, with September issues packed with advertisements. In 2014, for example, Ad Age reported the five top women's magazines with the most September ad pages, showing Conde Nast's "Vogue" sold the most ad pages with 631. Time Inc.'s "InStyle" ranked second with 485 pages.
But in today's digital age, are consumers still relying on publications to make major retail purchases for upcoming seasons?
According to a study by mobile commerce and engagement platform GPShopper, 60 percent of Americans have never even heard of "The September Issue."
GPShopper released a study on Thursday that revealed how consumers engage with mobile platforms to shop and to glean inspiration for the upcoming seasons.
Another study conducted with third-party research firm YouGov revealed where customers were getting their fashion inspiration — and how they chose to engage with their favorite brands and retailers on mobile platforms.
It revealed that 39 percent of Americans were said to receive their fashion inspiration from mobile apps and websites as opposed to magazines, largely because of the purchasing convenience — clicking to buy on the spot.
"Our dependency on mobile devices means fashion inspiration is just a tap away anytime, anywhere – that's something many retailer marketers are still trying to fully address," GPShopper co-founder and CMO Maya Mikhailov said in a press release. "Whether it's via a retailer's own app or mobile social media our research shows people want to act immediately and make a purchase when they see something that inspires."
Much of the study revealed that convenience and speed were reigning factors, as 31 percent of those asked said they enjoyed the convenience of interacting with brands and retailers via mobile devices because it allowed them to share content they liked. The study also showed that 38 percent of the respondents said it was easier to access their favorite content. Thirteen percent said they preferred mobile over magazines because it allowed them to stay on the beat of trends, which might make them more likely to share.
Brands would do well to offer both content and product, according to Mikhailov.
"Modern consumers also want to be able to access and share content, not just product – something retailers need to consider when developing mobile strategies," she said.
© Copyright IBTimes 2023. All rights reserved.