Why Is Steven Seagal Banned From Ukraine And Considered A National Security Threat?
KEY POINTS
The Ukrainian secret service banned actor Steven Seagal from entering their country back in 2017
Such bans applied to individuals who "committed socially dangerous actions"
Seagal defended Russia's leadership for its annexation of Crimea in 2014
Actor Steven Seagal, who has been banned from entering Ukraine after being considered a national security threat, has expressed his hope for Russia's invasion of Ukraine to have a "positive" and "peaceful" end.
"Most of us have friends and family in Russia and Ukraine. I look at both as one family," the 69-year-old action star told Fox News Digital Monday.
The ongoing military conflict, which started when Russia invaded Ukraine on Feb. 24 under the pretext of demilitarizing its western neighbor, was the result of "an outside entity spending huge sums of money on propaganda to provoke the two countries to be at odds with each other," Seagal claimed.
"My prayers are that both countries will come to a positive, peaceful resolution where we can live and thrive together in peace," he said.
In 2017, the Ukrainian secret service banned Seagal from entering the country for five years as he was considered a national security threat at the time.
Such a decision is made when a person has "committed socially dangerous actions ... that contradict the interests of maintaining Ukraine's security," the service's press secretary explained at the time.
The ban came after Seagal was given both Russian citizenship and a passport by Russian President Vladimir Putin, a fellow martial artist.
The actor had been a regular visitor of Russia and had accompanied Putin to several martial arts events.
Additionally, Seagal had previously defended Putin's policies such as Russia's annexation of Crimea in 2014, which the star claimed was "very reasonable."
The actor also performed with his blues band at a concert for pro-Russian separatists in the annexed region in the same year.
The second round of hours-long peace talks between Russia and Ukraine in the Brest region of Belarus Thursday ended with no cease-fire to the ongoing conflict, ABC reported.
"Unfortunately, the results Ukraine needs are not yet achieved," Ukraine's presidential advisor Mykhailo Podolyak said in a statement following the meeting.
Any peace agreement between Russia and Ukraine must include a promise that the latter will "demilitarize," according to Russian Foreign Minister Sergei Lavrov.
Russia, which recently escalated its attacks on Ukraine, also signaled that it wants to discuss its neighbor adopting a "neutral status" and abandoning its ambitions of joining the North Atlantic Treaty Organization (NATO).
However, Ukrainian President Volodymyr Zelensky has expressed no interest in having his country be demilitarized.
Zelensky said he was ready to meet and talk directly with his Russian counterpart but warned the latter that he would "repay everything [Putin] did against Ukraine."
"We will not forget those who perished - and God won't," Zelensky said in a televised news conference Thursday.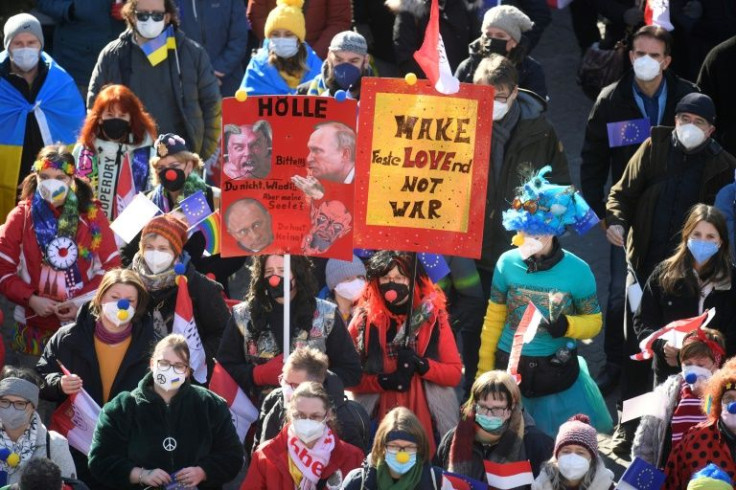 © Copyright IBTimes 2023. All rights reserved.