Why Volkswagen Picked Ken Feinberg To Run Its Fund For Emissions Cheating Claims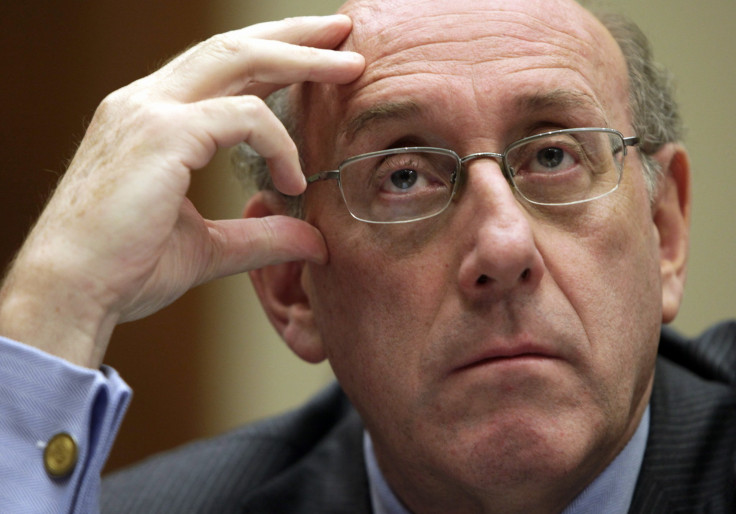 Ken Feinberg is back in the news. Just days after announcing his work managing a General Motors victim compensation fund is nearing completion, America's most well-known legal-liability referee has been hired by Volkswagen to figure out how much money will satisfy hundreds of thousands of bilked VW diesel car owners in the United States. The German automaker's global emissions-cheating scandal will once again put in the spotlight an unusual but long-standing, uniquely American, alternative to class-action and individual-injury lawsuits: alternative dispute resolution, a way for companies and customers to come to an agreement on compensation without prolonged legal battles that can take years. GM is using the process to pay out nearly $595 million in claims linked to its fatal ignition-switch defect in 2.6 million of its older cars.
Now Volkswagen is hoping Feinberg, 70, can use a similar process to settle with as many as 500,000 U.S. car owners who bought Volkswagens, Audis and Porsches that pollute far more than the company claimed.
Volkswagen has yet to announce what it intends to do to correct wrongs with its customers. Fixing the vehicles won't be enough, because the repairs drive down the fuel economy and acceleration time that were used to lure buyers. Whether the company will offer cash compensation to customers, or simply buy back the cars — a much costlier option for the world's top automaker — has not yet been announced. And this is what the U.S. customers want to know.
But legal experts say whatever Volkswagen decides to do, relying on Feinberg will be the quickest path to settlement, one that doesn't involve prolonged courtroom drama, hefty lawyers' fees and the risk of an unsatisfying outcome.
"If I were an individual VW car owner, I would look seriously at what Feinberg offers in this case," said John C. Coffee Jr., a Columbia University law professor and an expert on mass tort, or civil actions involving numerous plaintiffs. "A Ken Feinberg cash plan, or Ken Feinberg new-vehicle plan, will be better than paying lawyers for a nominal cash award and some coupons from Volkswagen."
Uniquely American
Volkswagen Thursday announced it was retaining Feinberg to establish an alternative dispute resolution program for owners of certain vehicles with 2-liter and 3-liter Turbocharged Direct Injection (TDI) diesel engines. As in his work in the massive General Motors ignition-switch defect that's been linked to 124 deaths, Feinberg will be in charge of administering an alternative dispute resolution program for Volkswagen.
"His extensive experience in handling such complex matters will help to guide us as we move forward to make things right with our customers," said Michael Horn, CEO of Volkswagen Group of America, in a statement on Thursday.
For GM, Feinberg settled 399 claims through his program, costing the company nearly $595 million but avoiding drawn-out legal battles with these individuals. "What's strong about Feinberg's program is that it's economically comparable to what someone would get through litigation, where at least 25 percent of the money goes to an attorney," said Frank J. Vandall, a law professor at Emory University who specializes in product liability litigation. "And it can take 10 years before you get a penny."
Feinberg says alternative dispute resolutions are largely limited to the United States because it has a more litigious culture than Europe or Asia.
"Face-to-face negotiation to resolve disputes has always been part of the business culture in this country," Feinberg said in an email Friday to International Business Times. "But, in the past 50 years, it has taken on a new life and dynamic because of the ever-mounting costs, inefficiencies and uncertainties of litigation. The September 11 Victim Compensation Fund was a striking example of government support of an ADR [alternative dispute resolution] process."
A Go-To Mediator
In addition to resolving disputes between companies and customers in faulty-product cases, Feinberg has emerged rivalless in the business of distributing dollars to victims in the wake of disasters, including the 9/11 attacks and the massive 2010 BP oil spill off the coast of Louisiana. Long before any company had tried establishing alternative dispute resolution systems like the one GM set up early last year, and the one Volkswagen is establishing, Feinberg had developed a reputation as a go-to mediator.
"It is very, very exciting, challenging, to help people resolve the cases instead of fighting all the time," Feinberg told the Boston Globe in 2004, describing his work 20 years earlier mediating a battle between thousands of Vietnam War veterans and their families, and the manufacturers of the war-era defoliant Agent Orange, which has since been linked to serious health problems.
After Feinberg was tapped by the federal government to organize the distribution of $7 billion to thousands of 9/11 victims and families, he stressed the challenges of weighing the cost of human life. "To be judge, jury, accountant, lawyer, rabbi, etc., is very, very difficult," he told the Washingtonian in 2008.
For his work at Volkswagen, Feinberg won't be doing the grim task of valuing human life and debilitating lifelong injuries as he has done in the past. It won't be like the BP oil spill where he had to measure the financial impact of the spill to everyone from coastal oyster fishers to Bourbon Street bartenders. The work he'll do for Volkswagen is a relatively straightforward process of determining the value of the damage individual car owners received when they were misled about fuel economy, performance and emissions levels of their "clean diesel" cars.
It will take years for Volkswagen to heal its self-inflicted wounds, but by hiring a man who has already been in the trenches over more serious harms, the automaker has at least begun a proven dispute-resolution process for righting its wrongs.
FOR FREE to continue reading
✔️ Unlock the full content of International Business Times UK for free
offer available for a limited time only
✔️ Easily manage your Newsletters subscriptions and save your favourite articles
✔️ No payment method required
Already have an account?
Log in
© Copyright IBTimes 2023. All rights reserved.