Why Your Next Purchase At Best Buy Could Be A Grill, E-Bike, Or Even A Home Gym
In an attempt to attract more customers to its stores, Best Buy (BBY) is beefing up its merchandise selection, making it possible that the next time you visit, you'll walk out with a grill, e-bike, or even a home gym.
As the tech retailer looks to take on the rivals, such as Amazon and Walmart, it announced on Thursday a new strategy where it will expand its product offering to now include health fitness, personal electric transportation, and outdoor living merchandise, among other high-dollar items that sit outside its traditional electronics lineup.
Best Buy said during its Q4 earnings report that it will introduce the new product categories over the next two years.
Customers can expect to see merchandise such as Hydrow and NordicTrack home gym equipment, Super 73 and Segway e-bikes and scooters, as well as Weber and Traeger outdoor grills and Yardbird outdoor furniture in sections that butt up against its TVs, washer and dryers, computers, and other personal electric devices, CNN reported.
The move by Best Buy is expected to be a win as the retailer bets on more consumers using these tech-heavy products – a wave that was ignited during the pandemic.
CEO Corie Barry said during an investor presentation Thursday, according to CNN, "We're expanding our addressable market by entering new categories in areas like health and electric bikes that are being disrupted by technology. Forty percent of Americans use digital technology or the internet in new or different ways compared with before the pandemic."
Best Buy will also shift more of its sales online as it looks to close 20 to 30 stores a year over the course of the next three years as consumers continue to migrate to e-commerce purchases, the news outlet said.
Best Buy sees nearly 40% of its sales come from online sales, nearly double than before the pandemic.
Best Buy is not the only retailer that has made a shift into new product categories to attract new customers and grow sales.
Home improvement retailer Lowe's stocked up on exercise equipment, mattresses, battery-powered scooters, air fryers, and movie projectors during the pandemic to sway consumers into its stores.
As of Friday at 1:08 p.m. EST, shares of Best Buy were trading at $105.60, down $4.54, or 4.13%.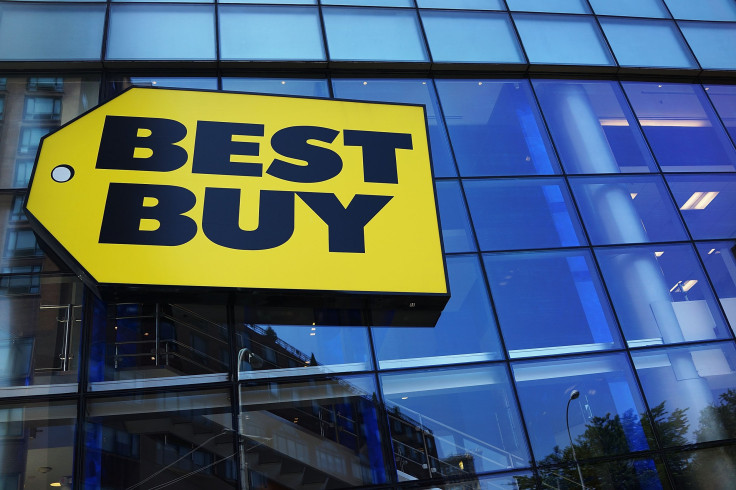 © Copyright IBTimes 2023. All rights reserved.