Wii U Specs: Console Storage Limits Players Should Know About Before Launch [VIDEO]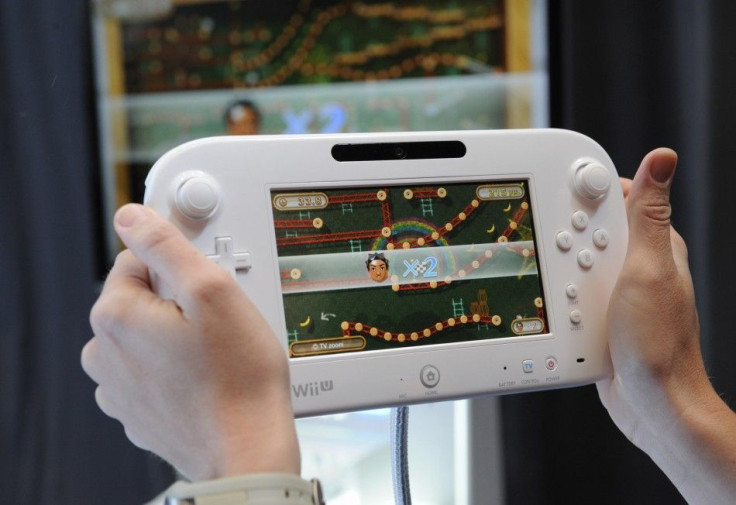 Nintendo's Wii U is just days away from being released, and the longtime video game company has revealed more information about its new console's compatibility features.
The Wii U will not support play of the Wii Virtual Console or Wii Ware games on the GamePad tablet's screen, Nintendo revealed on Wednesday according to SlashGear.
Gamers purchasing the 8GB console may face some difficulty when it comes to installing games, however. This cheaper Wii U variant will only offer about 7.2GB of its 8GB of storage capacity after installation is complete. As for the larger 32GB model, players are only able to use 29GB of that space.
The Wii U itself requires 4.2GB alone, as Nintendo confirmed in a new Japanese-language Nintendo Direct video. This means that since games such as "Super Mario Bros. U" and "Nintendo Land" roughly equating to 2GB and 3.2Gb respectively, players won't be able to fit both games onto the basic set simultaneously.
A NeoGaf forum user translated the key points from Nintendo's video, outlining some crucial storage features that users should keep in mind before purchasing a Wii U. Up to 2TB of data can be stored on a USB hard drive, but not on a flash drive, which according to Nintendo is a stability limitation. The hard drive must be formatted for the Wii and then cannot be used with a PC afterwards. Files can be shuffled between the console and an external storage device through the Data Management menu.
Players can only plug one external hard drive into their Wii U at a time, although Nintendo has said it is working on an update to that. SD cards, however, can be used to save nearly everything but Wii U game save data, such as PC, Wii Virtual Console, and Wii save date.
The GamePad controller also has some limitations of its own. The Wii mode will only support the TV as display, not the tablet controller's own 7-inch screen. But there is a new Wii U virtual console game in the works that will support this feature, according to Nintendo.
The gaming company added some other bits of information about parental controls, Miiverse functionality, friend registrations, e-Shop purchases and more.
Nintendo's Wii U hits stores this weekend on Sunday, and is the first of the major three console manufacturers to debut its next-generation gaming system. Nintendo is once again changing up its controller style, moving from the motion-based Wii to the second-screen GamePad for the Wii U.
Although the system has yet to be released, the Wii U has been received with some apprehension and criticism from critics. One aspect is the problem Nintendo has been attempting to solve by offering games such as "Mass Effect 3," "Assassin's Creed 3," and "Call of Duty: Black Ops 2:" the hardcore gamer issue.
"When people think of the massive success of the Nintendo Wii, they usually think of middle-aged moms playing Wii Fit and senior citizens playing Wii Sports bowling at the retirement home," writes Ian Fisch of Gamastura.
That being said, pre-orders of the Wii U console in both Basic and Deluxe models are sold at GameStop. A new report published by IHS Screen Digest also said that the console will sell 3.5 million units between its Nov. 18 launch and the end of December 2012. This marks a 12 percent sales increase from its predecessor, which sold 3.1 million units within a similar time frame six years ago.
Are you planning on purchasing a Wii U this holiday season? Sound off in our comments section, and check out the Nintendo Direct video below.
© Copyright IBTimes 2023. All rights reserved.