WikiLeaks Publishes Secret TISA Trade Documents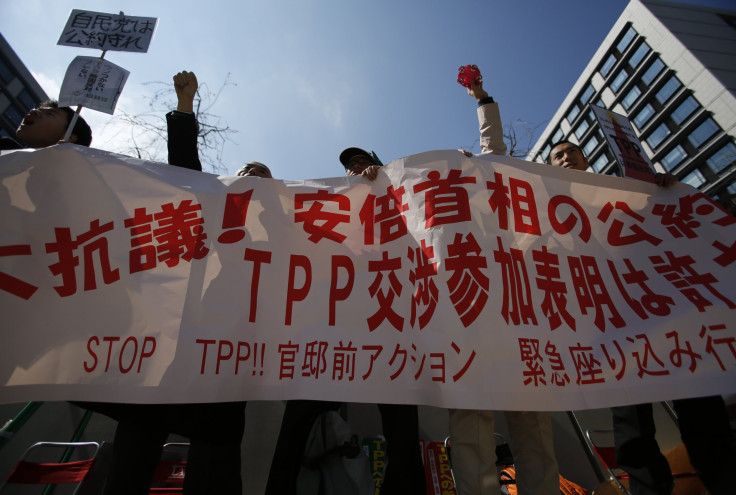 The whistleblower website WikiLeaks on Wednesday leaked a set of 17 documents relating to the Trade in Services Agreement (TISA), a controversial free trade pact making its way through talks between the United States and 23 other countries.
The main participants in the TISA talks are the U.S., the European Union and 23 other countries, including Turkey, Mexico, Canada, Australia, Pakistan, Taiwan and Israel, which collectively account for about two-thirds of the world's GDP. A number of major world economies, including Brazil, Russia, India, China and South Africa, are not part of the talks, the documents revealed.
"Today's release is the largest on secret TISA documents and covers numerous previously undisclosed areas. It contains drafts and annexes on issues such as air traffic, maritime, professional services, e-commerce, delivery services, transparency, domestic regulation, as well as several document on the positions of negotiating parties," Wikileaks said, in a statement.
On Tuesday, Wikileaks announced that it would offer a $100,000 reward for documents relating to a host of trade agreements being negotiated between major world powers, including the more well-known Trans-Pacific Partnership (TPP), a contentious bill that has seen U.S. President Barack Obama fend off major criticism from within his own party.
One of the leaked documents was TISA's annex on telecommunications services, that would allow standardized regulation of telecoms across several countries. Other documents concerned the regulation of e-commerce, transportation of people and financial regulation.
The Wednesday leak comes after Wikileaks posted similar documents relating to TISA negotiations last June. In November 2013, it also leaked a chapter on intellectual property in the TPP, which Wikileaks founder Julian Assange said would "trample over individual rights and free expression."
U.S. trade press secretary Andrew Bates told the Guardian that the U.S. doesn't comment on alleged leaks, but added that "it is important to underscore that American services exports are at all-time high of $710.6bn, and those exports support 4.6m well-paying jobs all over the country.
"That is why President Obama has made opening markets for US services exporters a chief priority of his middle-class economics agenda," he said.
The contents of the leaked documents were condemned by trade groups and unions in the U.S., who said the provisions outlined in the deal meant that public services and local employment would be ravaged by international competition.
"It is outrageous that our democratically elected governments will not tell us the laws they are making. What has our democracy come to when the community must rely on Wikileaks to find out what our governments are doing on our behalf," Rosa Pavanelli, general secretary of the trade union federation of Public Services International, said, in a statement, adding that the specific consequences of the deal were still ambiguous, "as understanding the full implications requires the whole text."
The TPP, one of three major trade agreements, along with TISA and the Transatlantic Trade and Investment Partnership (TTIP), has become deeply contentious due to the level of secrecy surrounding negotiations, which include forbidding U.S. lawmakers from expressing specific problems with its content to their constituencies.
© Copyright IBTimes 2022. All rights reserved.
FOLLOW MORE IBT NEWS ON THE BELOW CHANNELS