Wikipedia And Paid Edits: Companies Pay Top Dollar To Firms Willing To 'Fix' Their Entries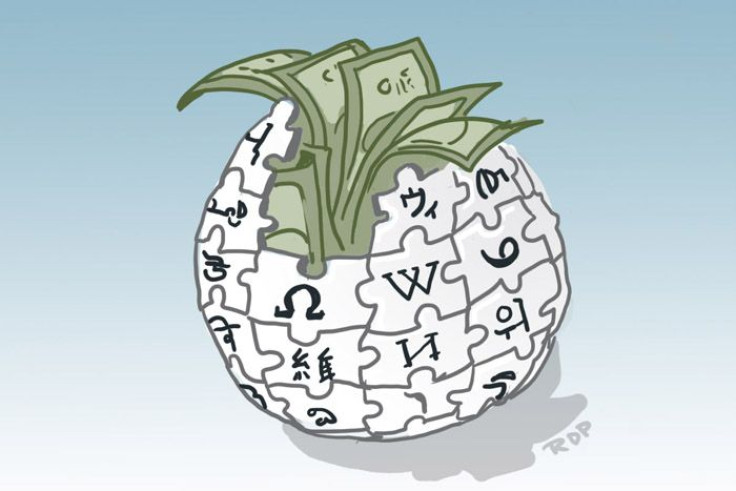 At least once a day, most of us end up reading a Wikipedia entry -- whether it's to learn about a new medication, a favorite band or an interesting new start-up. The ubiquitous megasite is the sixth most frequently visited website on the planet, and it received over 20 billion page views last month from people around the world who rely on it for accurate information.
Did you ever wonder if you're getting the whole truth, warts and all? Who's writing and editing these entries?
The site, which is devoid of advertising and free of charge to readers, relies on tens of thousands of volunteer editors to maintain its entries. The number of active editors is falling, down almost 40 percent from 2007, from 51,000 to 31,000, which gives existing editors even more clout over an increasing number of entries on innumerable subjects around the world. Most of them believe in the mission of founder Jimmy Wales, which is to provide unbiased, accurate information.
And then there is Mike Wood. The 37-year-old Wikipedia editor is paid by companies and individuals to create and maintain articles that present them in the best light. Sometimes, he is even asked to remove negative information from a client's page. Wood likens himself to an attorney in court, advising a client on what course of action they can and cannot take. He charges as little as $50 for a small Wikipedia edit, up to $2,000 for the creation of a new article. Wood says that Wikipedia is his main source of income, and he makes more editing for hire on his site, LegalMorning.com, than from any other work he has pursued.
Wood is just one of an army of paid editors who are busy tweaking Wikipedia entries to serve their clients' interests. The ability of corporations to edit their own Wikipedia pages, or hire someone to do it for them, has called into question a core Wikipedia policy: that articles be written from a neutral point of view. It also means the world's most-used repository of human knowledge is not always the most reliable.
Co-founder Wales once wrote that "it would be a serious blow to the credibility of Wikipedia if it came to be generally accepted that people are taking on clients to write on their behalf." A recent investigation by Wikipedia's existing editors has uncovered hundreds of accounts on the site linked to a single public relations firm. The investigation has the Internet wondering; just how much of Wikipedia is run by editors-for-hire?
One firm, calling itself Wiki-PR, claims it has edited or created articles for over 12,000 paying clients. Wikipedia's Signpost, an online resource written and edited by the site's editors, discovered a tweet from Wiki-PR VP of Sales Adam Masonbrink that announced high-profile clients like media giant Viacom and travel deal site Priceline.com as clients.
The Wikimedia Foundation, which runs Wikipedia, released a statement in October saying it understood that unpaid editors are expressing "shock and dismay" and that it would continue to monitor the situation. While the scale of Wiki-PR's actions alone may be surprising, the sheer scope of organizations and individuals willing to Wiki-for-hire illustrates how much of a quandary the online behemoth faces.
For every firm like Wiki-PR and others like MyWikiPro and Wikiexperts, there are thousands of freelancers available on sites like Freelancer and Elance willing to do work on Wikipedia. These freelance editors charge as low as $15 for a simple edit, while firms like Wiki-PR tend to charge higher rates to create an article and monitor it as time goes on, promising to protect against its deletion or other "vandalism".
Wales wrote in 2009 that "the idea that we should ever accept paid advocates directly editing Wikipedia is not ever going to be ok. Consider this to be policy as of right now." However, proposals to create a policy to ban paid-editing, as well as a less-influential guideline, have both failed to win enough support to be officially recognized by the Wikipedia community.
Wales then seemed to either soften his stance or recognize the inevitability of firms like Wiki-PR last year, saying that while he was "opposed to allowing paid advocates to edit in article space at all… [but] extremely supportive of them being given other helpful paths to assist us in our efforts to be comprehensive, accurate and authoritative."
One unofficial guideline on Wikipedia is oft-referred to as Wales' "bright-line rule," which he summarized: "If you are a paid advocate, you should disclose your conflict of interest and never edit article space directly." A "conflict of interest", or COI, guideline was developed which prohibited "paid advocacy" and editing to promote one's "own interests, including your business or financial interests."
The biggest problem with Wikipedia policies is that they are difficult for editors and administrators to enforce. It took years for Wikipedians to catch up with one of the most prolific accounts, username Morning277. The account created or worked on 6,000 articles dating back to 2008. Morning277 mostly edited biographies of living persons or entries on companies that Wikipedians say were promotional in nature, and hundreds of entries have been removed outright in the wake of the investigation, and accounts thought to related to Morning 277 have been banned.
Morning277 was eventually uncovered when one Wikipedia editor looked into an article for a not-particularly notable security software company nominated for deletion, called CyberSafe. In an interview with the Daily Dot, the editor said that most of the citations in the article did not refer to CyberSafe directly but instead to general articles about cybersecurity. Editors also noticed that many of the accounts defending the company from deletion looked as though they were newly created -- or had only edited a few articles completely unrelated to cybersecurity -- and thus their interest in the small company seemed questionable.
Wikipedia defines these accounts, created primarily for the sake of weighing a vote or promoting an opinion in another account's favor, as "sockpuppets." The use of sockpuppets is antithetical to the democratic nature of Wikipedia, which often utilizes a group vote to make decisions about article deletion and site policy.
If a single entity like Wiki-PR can deceive the community with a number of voices and thus sway consensus in their favor, how can any decision be trusted?
Wiki-PR's CEO Jordan French told IBTimes that Wikipedia's investigation actually concluded that Morning277 was not using sockpuppets.
"Rather, we were and are paid editors paying other editors -- which is not against the rules," French said. "Far from puppets of any type, editors that we pay ultimately have control over what they publish or edit on Wikipedia."
And French is right: Wiki-PR's ranks of paid editors voicing their opinions is not considered sockpuppetry, in the technical sense. Instead, it is known as meatpuppetry, a dubious distinction that places it outside the realm of action of the site's sockpuppet investigators. Nonetheless, Morning277 has been banned from Wikipedia for policy violations.
According to companies Wiki-PR approached as clients, the firm utilizes questionable tactics to serve its clients. These include sending unsolicited emails to potential clients to get their business, and then planting articles online for firms that lack the necessary press coverage to justify an entry.
Some complained that the firm did little to take care of articles nominated for deletion, and failed to communicate regularly when issues arose.
Wiki-PR's actions are considered "black hat" or malicious by Wikipedia since its editors do not disclose their status as paid employees (sometimes indirectly) for the subjects of the entries that they work on. French defends the company's actions, saying that Wikipedia editors who reveal they are paid are placing "a big target on (their) back."
"Other editors presume that you're up to something mischievous and refuse the edits. That's okay, and that's their right," French wrote in an email. "However, most of the time our proposed edits remove blatant factual inaccuracies, unsupported statements, and libel that destroys brands and reputations."
French argues that negative information on a company's Wikipedia page might "bias the public" against a minor gaffe or one-time mistake.
"We are able to move swiftly and effectively to make those Wikipedia pages more accurate," French adds, claiming Wiki-PR avoids edits "that conflict with the best interests of the encyclopedia."
French says that the firm also employs Admins, Wikipedia's high-ranking administrative officers. Admins are capable of locking pages from editing, deleting them outright as well as banning users and IP addresses from Wikipedia entirely. The site has 1,424 administrators in total -- French calls his an "invaluable resource."
Wiki-PR is in talks with the Wikimedia Foundation to address complaints and the ban on the firms accounts, French says, adding that business is on the uptick since his firm started appearing in the press.
How Firms Get Paid To Work On Wikipedia
IBTimes contacted one firm for their services, under the guise of a company looking to create a Wikipedia entry that had not been featured in the press. The firm said that there was not enough press coverage to warrant notability and an article that would avoid being flagged by editors.
However, in the same email, the firm stated that they would be able to create electronic press kits for distribution to websites to increase our chances of appearing in online articles.
Not that it's always that easy to fix a client's Wikipedia page. "If it is well-sourced, then it is unlikely that it can be removed (and I will not even try)," Mike Wood wrote in an email. "The best that can be done is to reword any information that is heavily weighted against the client."
If there is negative information about clients, Wood says he advises them to stay off Wikipedia, lest their entry become a "sounding board" for critics. He tries to give unfavorable information "the weight it deserves in the context of the article," he says, and has so many potential clients that he can pick and choose which ones he takes.
"That is the difference between a 'paid' editor and a 'professional' editor," Wood said. "This allows me to be up front with everyone and tell them what I can and cannot do. This is professional."
Wood says that the ranks of unpaid volunteers are what keeps Wikipedia running, but many have "run afoul," and feel as though they own the site. New rules and guidelines imposed by Wikipedians are what drives companies to seek him out, Wood says.
Those firms that employed Wiki-PR said that that they were able to get five to seven articles articles published online. Wikipedians claim the firm used self-publishing news sites like Yahoo! Voices and CNN iReport, while misleadingly referring to those sources in the article's citations merely as CNN or Yahoo!.
The Wikimedia Foundation, which runs Wikipedia and related projects, issued a statement in October regarding Wiki-PR and the practice of paid editors working on the site. It reads in part:
Being deceptive in your editing by using sockpuppets or misrepresenting your affiliation with a company is against Wikipedia policy and is prohibited by our Terms of Use. We urge companies to conduct themselves ethically, to be transparent about what they're doing on Wikipedia, and to adhere to all site policies and practices. The Wikimedia Foundation is closely monitoring this ongoing investigation and we are currently assessing all the options at our disposal. We will have more to say in the coming weeks.
When it comes to Wikipedia and ethics, there are few high-profile figures to set a positive example. Co-founder Wales was once caught editing his own Wikipedia biography to remove any reference to fellow co-founder Larry Sanger. Wales also famously used Wikipedia to break up with Fox News' Rachel Marsden in lieu of a Dear Jane letter. The affair began after Wales says he was addressing "complaints about [Marsden's] bio," leading to claims that Wikipedia's founder was trading edits for sex.
Powerful interests of all sorts have taken notice of Wikipedia's high rank in Google results, and the site's zero-cost and easily editable format. This includes one Congressional computer-user who changed Edward Snowden's entry from "dissident" to "traitor."
One Washington, D.C.-based attorney is suing anonymous Wikipedia editors for posting false and "defamatory" language about her. Attorney Susan L. Burke had worked on a case where Iraqi citizens accused military contractor Blackwater Worldwide of war crimes. The Iraq case was settled in 2010, and Burke is now suing Wikipedia editors, whom she believes may have been working for Blackwater when simultaneously editing false information into her entry.
Wikipedia Prankster Chimes In
The ease with which Wikipedia entries can be manipulated was highlighted by Nimrod Kämer -- journalist, satirist and host of The Guardian's "Thinkfluencer" blog - who gained notoriety for a prank that involved "blackmailing" celebrities at Paris Fashion Week, offering to fix incorrect information on their Wikipedia entries for a fee.
The kicker was that Kämer himself had made the changes, which included removing Donald Faison's screen credit for "Clueless" and changing Kanye West's entry to note the rapper was involved in the murder of the Notorious B.I.G. West even expressed interest in hiring Kamer, because he "knew how to work Wikipedia."
Does Kämer still edit Wikipedia entries? "All the time," he tells IBTimes, noting he does not actually edit Wikipedia for money. Following his farcical series of videos, which includes his celebrity interactions along with a fake TED talk on getting paid to edit Wikipedia, Kämer was contacted by companies looking to edit their Wikipedia entries.
Kämer has a few tips for potential paid editors: Since Wikipedia is ever-changing, with articles deleted and edits made or undone by editors, no results are guaranteed. "Paid editors", it would appear, don't really have to do anything at all.
"It's the perfect business model, really." Kämer says that promising "100 percent effort" to clients expecting actual results is key – guaranteeing efforts does not mean you actually have to follow through with them.
"Theoretically, you can tell them, 'Oh I've done everything you asked for, but it was deleted before you could've checked,'" Kämer says, adding that "they might check the history, but nobody checks the history. They just care about what the article looks like right now."
Another trick? Write articles on non-English Wikipedia pages, like the French and German editions of the site.
"Nobody cares about what's going on there. Just paste random 'Google Translate' stuff," Kämer explains, offering that potential paid editors can "just guess the buttons. It's pretty easy. You just need to know what [button] is save."
What is the best tip for Wikipedia users looking to make sure their edits stick? Include a few typos for a long-lasting effect.
"This is a must, because the editors have the urge to correct your typos, and by doing cement your edits," Kämer said. "They find it so hard to delete a typo rather than fixing a typo, because the urge to correct is so strong."
Kämer says his favorite thing to add to on a Wikipedia page is the "See Also" section.
"Usually everything should be verifiable and notable, but that's not the case with 'See Also'. They never look for citations there." Kämer directs me to the Wikipedia entry for London's upscale BLEACH Salon, where he has added a dubious connection between the place and the "Barbershop"-esque 2004 comedy "Nora's Hair Salon."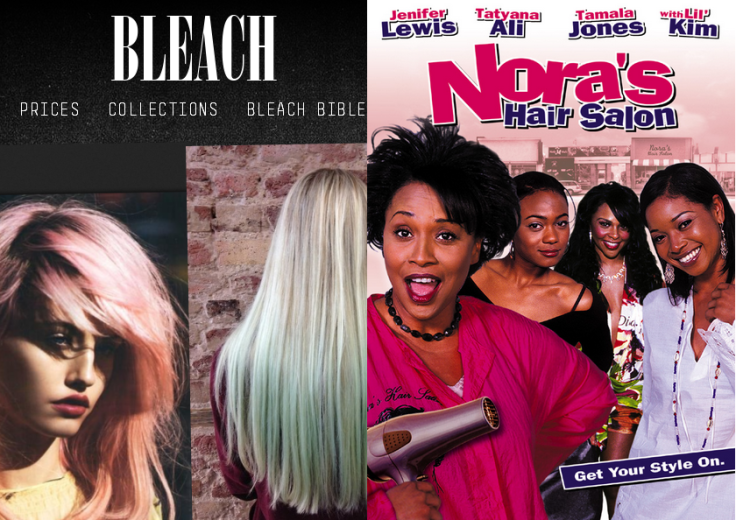 Due to his antics, Kämer has had his Wikipedia entry deleted, and was forced to "invent" a middle name to avoid being removed from the site again.
"I'm still afraid of having my entry deleted, like when they find my middle name," he says, noting that since Wales lives in London, Kämer might need to use the Guardian as a pretense to having the Wikipedia co-founder do some work on his page.
"People have told me that if he makes the slightest edit, whatever he's done is kept forever."
This story has been corrected to remove overt references linking the Wikipedia account morning277 and Wiki-PR.
© Copyright IBTimes 2023. All rights reserved.
FOLLOW MORE IBT NEWS ON THE BELOW CHANNELS