Wikipedia Sends Paid Editors Cease-And-Desist: Sockpuppet Account Morning277, Not Wiki-PR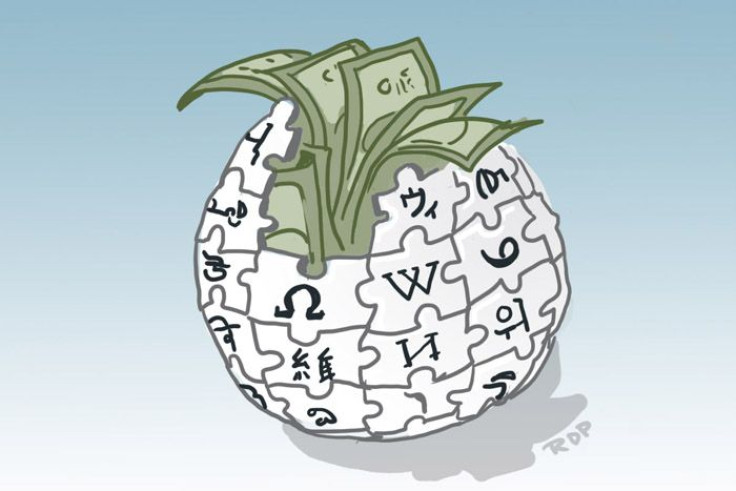 Wikipedia this week sent a cease-and-desist letter to Wiki-PR, the Texas-based company that creates and edits articles on the online encyclopedia for paying clients, according to several news outlets.
In an investigation by the International Business Times, however, it has become apparent that one of the most-prolific accounts named in recent reports, Morning277, might not be run by Wiki-PR, as Wikipedia and media investigations, such this piece from the Daily Dot, have concluded.
Most reports, including those from the Guardian and Business Insider, refer to Morning277 as an account run by Wiki-PR. It would appear that this relationship is complicated, and the conclusions drawn by many media outlets (and Wikipedia's investigators) are either oversimplified or dead wrong.
Mike Wood, proprietor of LegalMorning.com and paid Wikipedia editor, told IBTimes earlier this month that he made his living editing the site, earning more than any previous job he has held.
After reading some of his interaction with other paid editors on Wikipediocracy following an earlier story on Wikipedia's paid edits, and noticing that his signature on the forum indicated that Morning277 was his Wikipedia username, I asked Wood if this was the case.
"Morning277 is my account, but I am not Wiki-PR nor do I have a relation with them," Wood said via email. "It was my original account on Wikipedia. The majority of the edits completed with this account were for free, non-paid edits. Very few edits were actually done for pay under this account."
The investigation of long-term abuse of Wikipedia by Morning277 page claims that "Off-wiki investigation by the media and others has identified Wiki-PR as the company behind this sock-farm." That doesn't appear to be the case. An article on Wikipedia about Wiki-PR's edits also ties Wiki-PR to Morning277.
IBTimes interviewed Jordan French, CEO of Wiki-PR, the firm recently issued a cease-and-desist by lawyers from the Wikimedia Foundation, earlier this month for a story on Wikipedia and paid editing. He didn't respond to a request for comment for this story.
Wood says that paid editors are sometimes hired to work on articles by the same clients. Therefore, a client might have hired Wiki-PR, been dissatisfied with the result and then gone on to hire Wood, or vice versa. He says that many of the sockpuppet accounts used by Wiki-PR or other entities may have edited the same articles as Morning277, but they aren't his.
"Although morning277 is my account, it looks like it will forever be associated (by Wikipedia) to Wiki-PR because of the inaccuracy of the sockpuppet investigation," he wrote.
Wood said that Morning277 was involved in a 2012 sockpuppet investigation because he "was using multiple accounts to create articles." The sockpuppet accounts that Wood was using were traced back to his main account, and he was blocked as a result.
"I do not provide any information about edits that were done under that account and do not disclose any work that I have done since that account," Wood wrote. "Basically, there were a ton of articles that I edited or created for free as a volunteer editor; however, this did not stop the community of Wikipedia editors (who hate paid editing) to assume that all of my edits were for pay and ended up deleting quite a few good articles and reversing some good edits that I had done."
Doctree, one of the main investigators for Morning277 investigation who was featured in the Daily Dot piece regarding the Morning277 investigation, didn't immediately respond to a request for comment.
Follow Thomas Halleck and IBTimes Tech on Twitter for updates.
© Copyright IBTimes 2023. All rights reserved.