Will Apple postpone iPhone 5's September 7 release to counter Android 4.0 Nexus 4G's threat ?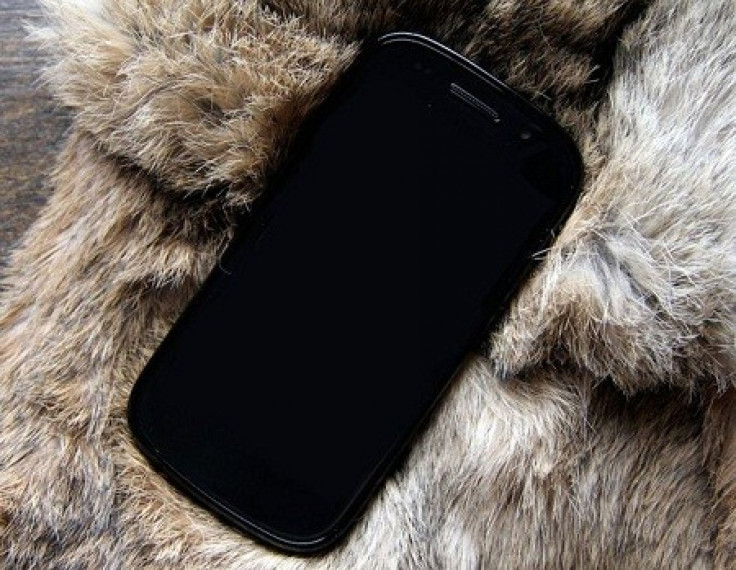 Apple delayed the launch of its iPhone 5 to whet its smartphone offering in order to counter the threat from the new breed of Androids like Samsung Galaxy S 2 and HTC Sensation.
However, it seems the delay has given its competitor Google sufficient time to prep its next version of Nexus phone- the Nexus 4G. Google's pure version of the Android phone will possibly be released around Thanksgiving.
BGR called the phone an absolute beast. If BGR's report is true, then the phone will arrive just after Apple releases the iPhone 5 in September at the iPod refresh event. Recent reports from some tech websites suggest September 7 as the probable date of the iPhone 5 launch.
The arrival of Nexus 4G does not bode well for Apple. Currently Apple is lagging behind the Android breed of superphones like Samsung Galaxy S 2, HTC Sensation and Motorola Atrix which arrived after the CES Las Vegas event. Apple's current iPhone 4 looks anemic in terms of specifications when compared to these superphones. Thus, Apple has delayed the launch of iPhone 5 as the phone is in need of significant hardware changes in order to compete with these phones.
While Apple is still prepping its iPhone 5 to deal with the current Android onslaught, Google's next pure Android version, the Nexus 4G which will run on Ice Cream Sandwich or Android 4.0 will be out, just two months after the iPhone 5 launch.
The Nexus 4G is touted to sport a 1.2GHz or 1.5GHz chip, possibly Krait-based Snapdragon chip. At present Samsung Galaxy S 2 and HTC Sensation boast 1.2 GHz micro processors. It is surmised that Apple iPhone 5 will sport the iPad 2's A5 dual-core chip.
The Nexus 4G will also sport a large monster-sized screen and will not have the hardware menu buttons usually found below the screen in Android phones. Apple is also rumored to be fitting an edge-to-edge screen on the upcoming iPhone 5. Screenshots of two iPhones revealed by Nuance Technologies shows one of the devices with edge-to-edge screens. The screenshots are available on iTunes where Nuance Technologies app SpeechTrans is available for $19.99. It is also reported that Apple has been in negotiations with Nuance which has raised expectations that the iPhone 5 will have voice recognition features.
It is further reported that Nexus 4G will have a 5MP rear-facing and 1MP front-facing cameras. The 5MP camera is surmised to be an advanced 5 MP sensor delivering superior low-light performance. However, Apple is planting an 8MP camera in the iPhone 5. A recent report suggests that Apple has placed an order with OmniVision to supply 90 percent of the sensors for the 8MP camera due to be seen in iPhone 5. It is also reported that Apple will add improved flash unit in the iPhone 5 camera, as Apple has reduced the order for Philips LED flash which is currently used in iPhone 4.
Nexus 4G is expected to offer 1080p video capture and playback capability. A recent report confirmed that users who ran iOs 5 on iPad 2 were able to play 1080p videos. It is reported that the iPhone 5 will come loaded with iOS 5 which has raised expectations that 1080p videos can be watched on iPhone 5 as well.
The Nexus 4G will run on Android 4.0 or Ice Cream Sandwich, Google's next version of Android OS which will bring the features of Honeycomb and Gingerbread together. Ice Cream Sandwich is expected to bring features like expanding and resizing widgets and apps, facial detection with the camera and will allow Android devices to be used as USB hosts so that one can plug-in keyboards, or Xbox controllers. It will additionally feature voice-guided GPS feature and Adobe Flash support. iPhone 5 will, however, counter Android 4.0 with iOs 5. iOs5 has already been launched which gives developers sufficient time to get accustomed to the OS. Thus, iPhone 5 with iOs 5 will have an early mover advantage, which also adds up as more compared to Ice Cream Sandwich.
Finally, it is rumored that the Nexus 4G will run on AT&T network and will sport a slim form factor. And since Google has added NFC-enabled mobile payment feature Google Wallet to Nexus S, it could safely be assumed that Nexus 4G will also sport a similar feature. Apple could possibly release add NFC capabilities and iWallet feature to iPhone 5.
Other rumored features which might possibly grace iPhone 5 include a larger 3.7-inch curved glass screen, SIM-less design with 3-4 internal antennas for both GSM and CDMA networks and an ultra-thin form to counter Samsung Galaxy S2's 8.5mm (0.33-inch) thickness.
Must Read: Apple iPhone 5 versus Google Nexus 4G - Who will rule the smartphone jungle?
© Copyright IBTimes 2023. All rights reserved.