Will Cheap Smartwatches Appeal To US Consumers? Chinese Vendors Set To Flood Market As Style Buffs Await Apple Watch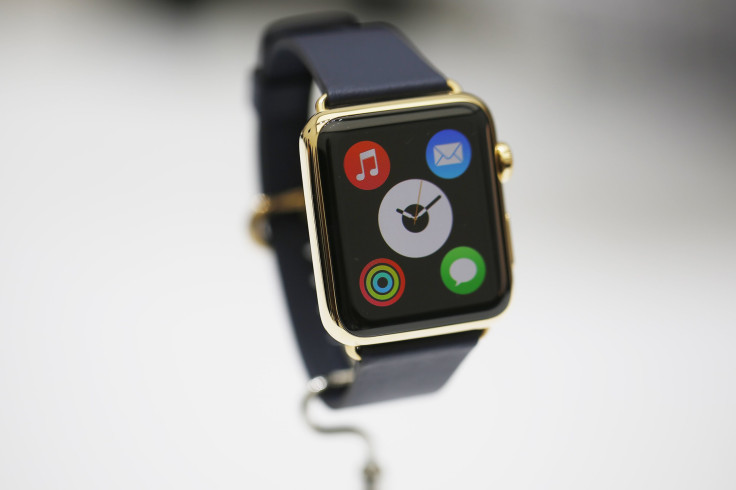 Chinese smartphone makers like Huawei and Xiaomi, as well as a number of lesser knowns, are trying to get in on the ground floor of wearables. And they are looking to drum up interest in their products, both in China and potentially in the U.S., by releasing smartwatches and other gadgets at extremely competitive prices. Devices like the 299 yuan ($47) inWatch Pi, the 188 yuan ($30) Abardeen v.wo kids tracker and the 79 yuan ($12) Xiaomi MiBand are leading the way for wearable production by Chinese vendors to reach 100 million units by 2016, with most devices being low-cost options costing less than $50, research firm Gartner said in a new report.
These companies have not made much headway in the U.S. market with their smartphones, but they may look at wearables as a gateway to the American consumer. However, experts say these vendors may have a tough time appealing to Western markets, where shoppers may be very particular about what they buy to put on their bodies.
"It's not if, it's when," said Landor Associates Chief Strategy Officer Thomas Ordahl. "But [Chinese vendors are] not going to do it on price. There has to be a differentiated promise that's more than price."
A Growing Market
Despite the wearables market in the U.S. still being in its infancy, consumer favor is expected to fall with well-established brands like Apple and Google. "Watches, especially for men, are more of a status conveyor than a phone, so brand will be very important," Ordahl said.
U.S. consumers aren't even quite sure what to make of the smartwatches and wearables already available. Though several vendors, including Samsung, LG, Motorola and Sony have released smartwatches in the last year or two, none has really made a splash. Even Google has given up on its Glass Explorer program, which was set up so interested "explorers" could try out the smart glasses while Google developed apps. "It turned out to be too expensive, too invasive, too creepy, and so you had a major product from a major company where it was a flop. A segment died there before it even came to life," said Michael Zakkour, Tompkins International principal and author.
Many electronics companies seem to be silently awaiting the release of the Apple Watch -- which has been confirmed for an April launch by Apple CEO Tim Cook -- to see if the product succeeds and what can be done to emulate it. Analysts are certain it would take a product like the Apple Watch to pique the interest of U.S. consumers. Low prices simply won't be enough to sway these buyers from wanting the best of the best. "Design and aesthetic appeal is one thing that is primary. Another thing that is primary is the ecosystem and the availability of useful stuff, apps and services," Gartner analyst Werner Goertz said.
East Vs. West
Price may be the reason some Chinese consumers show interest in these inexpensive smartwatches. Some consumers there may be cost-conscious to the point where even low-cost smartphones are too pricey. So smartwatches may be their introduction into the world of consumer electronics, Goertz said. But function is also a big driver. Smartwatches are more likely to be outfitted with cellular service, making them double as a phone, though gadgets like the Abardeen tracker or the Xiaomi MiBand do not need a constant connection to properly work.
Meanwhile, smartwatches in the U.S. are largely seen as companion devices. They are extensions of a primary smartphone via a Bluetooth connection. With Americans spending hundreds of dollars on a smartphone, they are unlikely to desire an additional gadget on their wrist to make calls. In addition to being fitness and activity trackers, the first wave of smartwatches has served as an electronic first responder of sorts. If a user gets a notification on their smartphone, they need not fish it out of a pocket or purse right away; they can simply glance at their smartwatch and then decide whether to respond.
Quality Over Quantity
But foremost, watches are items that continue to be associated with status and many consumers still favor well-made, high-quality timepieces. U.S. buyers have already embraced designs like the stainless steel exterior of many Apple Watches shown in photos, and the circular face of the Motorola Moto 360. After several smartwatches released square or rectangular faces, many were refreshed to look more like the Moto 360.
Watches are very highly valued items in China, even more so than in the West, Zakkour noted.
The Xiaomi MiBand is primarily a fitness tracker with a very simple design while the Abardeen tracker, intended for children, has a toy-like, plastic feel. The inWatch Pi in particular launched to a sea of negative reviews, criticizing the device as "clunky" and "ugly." Chinese tech publication GizChina vehemently called the inWatch Pi "a wearable you cannot wear."
With the style quotient on many of these smartwatches being quite low, it is expected Chinese consumers are looking forward to the Apple Watch just as much as U.S. buyers. "When within China, the consumers that understand what these products are and what their value is, most of them actually want the foreign versions, the higher quality," Zakkour said.
Google's False Start
The Apple Watch may be Chinese consumers' first opportunity to truly get a high-end smartwatch, due largely to the fact that Google's native applications and services, like Maps or the Play Store, are banned in China. Though many smartphones and connected devices in the country run the Android operating system, such apps are either disabled or not included. With many of those apps being central to Google's wearable operating system, Android Wear, Chinese consumers do not have access to all of the Android Wear features that U.S. consumers have.
"That is something that needs to be considered for Android Wear devices in China because there the low-cost Chinese competitors have somewhat of an advantage," Goertz said. "They are building their own ecosystem and the consumer doesn't have to have the Android ecosystem."
Android-based smartwatches in the U.S. market have gotten a lukewarm response. It may be that consumers are still deciding whether a smartwatch -- of any kind -- is something they need.
Still, the market could suddenly take off. It's been only four years since Apple released the iPad, and in that time the tablet went from a device that had no real place after computers and smartphones, to becoming a highly coveted media consumption device, Zakkour noted. No one needed a third device when tablets first arrived, but now, many can't live without them.
Smartwatches and other wearables fall along the same line, but it is uncertain whether they will be able to carve a niche as well as the tablet did. "At what point are you walking around, and you're wearing a smartwatch, carrying a smartphone and you have your iPad and your computer in your briefcase, now you've got four devices. Where does that fourth device fit in for the consumer?" Zakkour said.
© Copyright IBTimes 2023. All rights reserved.