Will The EU Survive 2017? French Presidential Candidate Emmanuel Macron Questions Euro Currency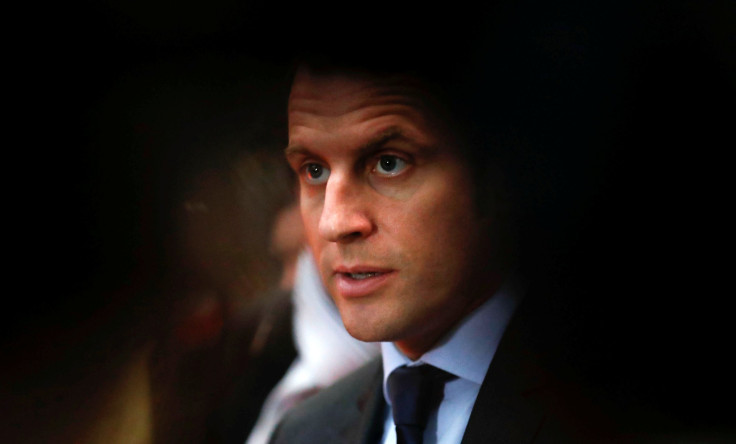 The European Union's single currency system could be abandoned within the next ten years without significant economic reforms by Paris and Berlin, according to French presidential candidate and former economic minister Emmanuel Macron, who commented Tuesday on Germany's advantageous position in the current scheme.
Macron, who resigned from his post under President Francois Hollande last year to pursue his own centrist political agenda, told an audience at Humboldt University in Berlin that the euro, the currency of the E.U., was "incomplete and could not last without major reforms." He said the current system did not provide adequate sovereignty between the E.U.'s 28 member states and disproportionately served the interests of Germany, which harmed relations between Paris and Berlin.
"The dysfunctioning of the euro is of good use to Germany, I have to say," Macron said in his English-language address. "The euro is a weak Deutsche Mark. The status quo is synonymous, in 10 years' time, with the dismantling of the euro."
Macron expressed his support in assisting E.U. members states such as Greece struggling to pay back large loans and said a budget should be established for the 19 countries of the euro zone. He also said such moves would restore France's confidence in Germany, whose government under Chancellor Angela Merkel has consistently opposed extending aid to countries in economic crisis.
The 39-year-old French politician formed the political movement "En Marche!," which means "Foward!" in French," after he left Hollande's Socialist Party. He has risen in recent polls regarding the 2017 presidential race, where he comes in third close behind Marine Le Pen of the far-right National Front and leader Francois Fillon of the conservative Republican Party. Macron has set himself apart the pack by advocating for closer French participation in the E.U. and praising liberal policies toward accepting refugees.
During Macron's two-day trip in Berlin, he also visited a qualification class for refugees hosted by Germany railway company Deutsche Bahn.
© Copyright IBTimes 2023. All rights reserved.
FOLLOW MORE IBT NEWS ON THE BELOW CHANNELS