Will Europe Seek China's Help to Solve Debt Crisis?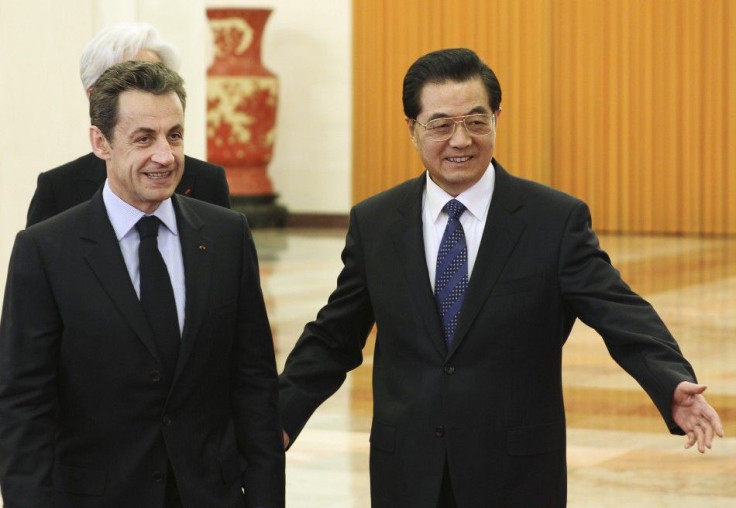 Nicolas Sarkozy, the president of France, seeks to phone Chinese president Hu Jintao to ask Beijing to contribute to a fund that European officials may establish to help fight the debt crisis ravaging the continent.
According to a report in Bloomberg, the investment fund is among one of several option being considered by European leaders in an emergency summit being held in Brussels, Belgium.
Among other issues, the gathered political glitterati are seeking ways to expand the reach and magnitude of the 440 billion-euro ($612 billion) European Financial Stability Facility – the rescue fund it has in store for future potential bailouts.
EFSF, which was set up last year to assist weaker euro zone nations by selling government bonds and financial loans, now also has the ability to acquire sovereign bonds on the primary and secondary markets.
Bloomberg also reported that Klaus Regling, chief executive officer of the EFSF, will fly to China in order to lure investors.
"[The trip to China] is a normal round of discussion with important buyers of EFSF bonds," Christof Roche, spokesman for EFSE told Bloomberg by e-mail.
Agence France Presse (AFP) reported that China might want to help Europe with its request for additional funding, citing unnamed government officials in Beijing.
Separately, Reuters reported that the Eurozone seeks to leverage the ESFF by "several fold" although details are not expected to be released until next month. This way, the rescue fund will have the scope of having at least 1 trillion euros at its disposal.
© Copyright IBTimes 2022. All rights reserved.
FOLLOW MORE IBT NEWS ON THE BELOW CHANNELS