Will It Be Months Before Tesla (TSLA) Can Deliver Its Model S Sedan To Mainland China Customers? Tesla Faces More Than Just A Trademark Dispute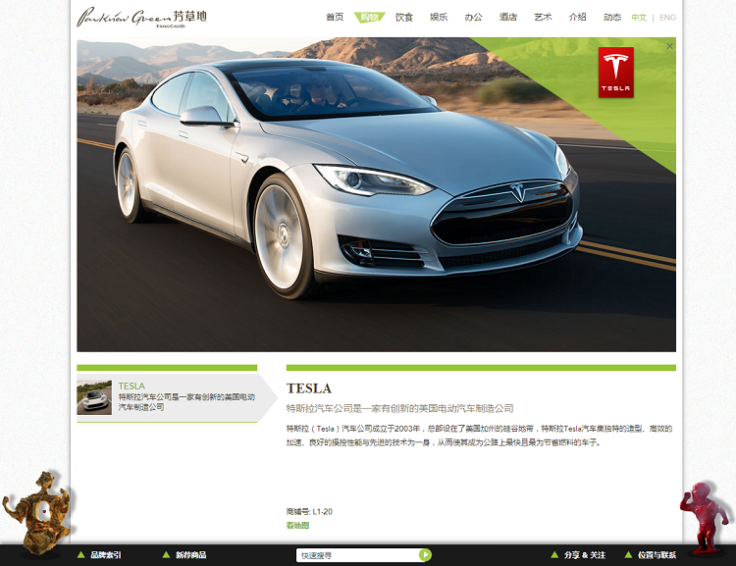 Tesla may have underestimated China's red tape.
The Palo Alto, Calif., maker of the luxury Model S sedan is keeping largely mum on details of its efforts to meet a year-end goal of selling cars in China, but the campaign is causing considerable chatter in the Chinese press.
Tesla Motors, Inc. (NASDAQ:TSLA) is betting that its entry into the world's biggest auto market will help boost its unit sales, an important and closely watched metric for a company that has yet to offer up any significant profit but currently has nearly a third of Ford Motor Co.'s (NYSE:F) market capitalization. Excited investors are shoveling capital at Tesla right now without much expectation of returns in the short term, but every quarter they're reading the latest sales numbers. (Unlike other auto companies, Tesla isn't currently revealing monthly volume reports.) Because of the enthusiasm for the innovative electric-car startup, the company's share price has gone nuclear since the start of the year, rising nearly 400 percent to top $166 on Tuesday.
Tesla's bumpy entry into the People's Republic isn't just about the ongoing row with Zhan Baosheng, a young Chinese man who's either (as he claims) a legitimate electric auto entrepreneur who wants to use Tesla's name and logo or is a habitual trademark squatter seeking millions from the company to buy back its rights.
While the carmaker has already successfully registered its wholesale operations, that only establishes Tesla as a foreign company operating in mainland China. It doesn't allow the company to actually deliver cars there. To do that, it needs the following: authorization to establish itself as the sole distributor of its cars; a so-called 3C compulsory certification from the government's product-quality watchdog; and approval from national and local environmental protection regulators.
Reports The Economic Observer:
Luo Lei, deputy secretary-general of China Automobile Dealers Association, says that everything Tesla has done is in line with the law, but it's still likely to get delayed in particular by the 3C certification. Since electric cars are relatively new, there's still no clear process for getting a 3C for them in China, so he estimates that the step will take at least six months.
Luo says finding a local partner would help expedite the process, but he thinks Tesla has ruled this out because it would be difficult to find a partner willing to wait very long for a return on investment. China has been heavily promoting electric vehicles as a way to reduce urban CO2 emissions and dependence on oil imports, but since the Model S is a foreign brand in a luxury segment, it's not likely to get any local government endorsement or help with market penetration.
China lately seems to be targeting foreign cars. Regulators are reportedly looking into whether or not foreign automakers are overcharging Chinese customers, and BMW recently hit an unexpected administrative snag opening a factory. Beijing also would definitely like to see more of its people buying homemade electric vehicles, as it has strategized for years on how to spur domestic demands for the country's brands.
Last week, Tesla announced on Weibo, China's version of Twitter, that it would begin taking preorders in China. That suggests it's in line to be open for business come Jan. 1, but whether that means simply taking preorders, or actually fulfilling them, has yet to be determined. We won't know for sure until the company makes an announcement, and it's not compelled to say anything about its operations in China until November, when it releases its third-quarter results.
FOLLOW MORE IBT NEWS ON THE BELOW CHANNELS