Will Julian Assange Be Charged? WikiLeaks Founder Makes No Mention Of Self-Extradition 'Deal' After Manning's Commutation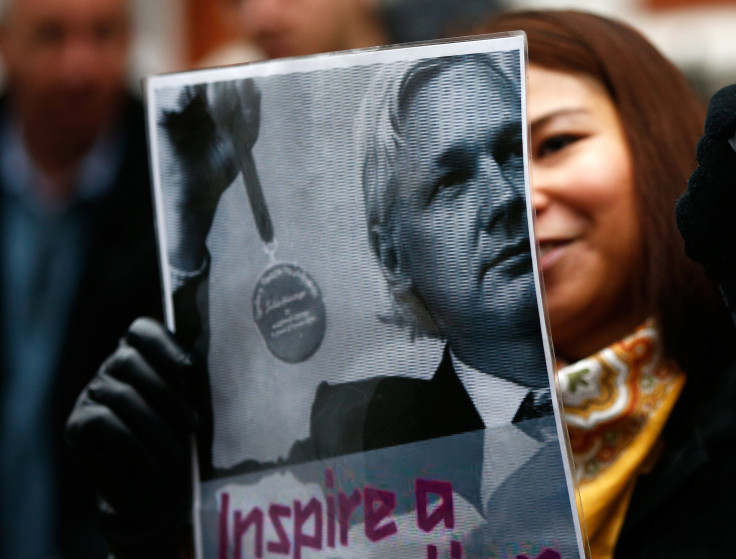 President Barack Obama's decision Tuesday to commute U.S. military whistleblower Chelsea Manning's sentence was hailed by many but attention quickly turned to WikiLeaks' founder Julian Assange. Assange had joined several others, including NSA whistleblower Edward Snowden, in urging Obama to commute Manning's 33-year prison term. However, the 45-year-old went a step further.
In a tweet posted last Thursday on the WikiLeaks' Twitter page, Assange said he would agree to extradition to the U.S. if Manning got clemency.
Obama's decision cuts Manning's prison sentence by nearly 30 years. Snowden, Assange and others celebrated the outgoing president's move.
"Ms. Manning is a hero, whose bravery should be applauded," Assange reportedly said in a statement. "Journalists, publishers, and their sources serve the public interest and promote democracy by distributing authentic information on key matters such as human rights abuses and illegal acts by government officials. They should not be prosecuted."
Assange also called on U.S. authorities to "immediately end its war on whistleblowers and publishers, such as WikiLeaks and myself."
The statement, however, made no mention whether Assange would stick to his word and offer himself to officials in exchange for Manning's freedom.
Assange's lawyer Melinda Taylor insisted that he would stick to his testament and that WikiLeaks had not been informed if American authorities had requested Assange's extradition to the U.S.
"Everything he has said he's standing by," Taylor said.
Assange, also the editor-in-chief of the whistleblowing website, faces possible espionage charges in the U.S. for publishing classified information on WikiLeaks. He has been living in the Ecuadorian Embassy in London since 2010.
Manning leaked nearly 700,000 documents to WikiLeaks, including the "Collateral Murder" video that showed American troops fatally shooting 18 people from a helicopter in Iraq, diplomatic cables and files on Guantanamo. The former U.S. Army intelligence analyst, known as Bradley Manning at the time, has been in custody since 2010.
Evidence indicated that Manning had help from WikiLeaks to obtain the classified documents but, evidence that it was Assange who helped him was circumstantial.
© Copyright IBTimes 2023. All rights reserved.
FOLLOW MORE IBT NEWS ON THE BELOW CHANNELS