Will ?Mass Effect? Come To Wii U? Fans Urged To Tune In To E3 2012 Nintendo Press Conference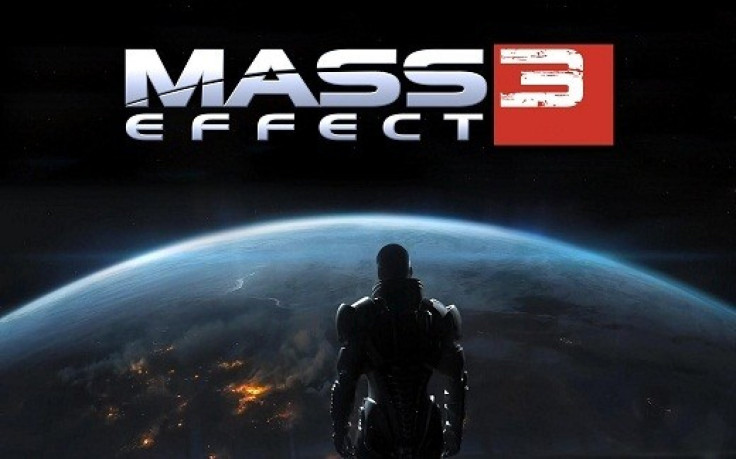 Nintendo is set to hold its E3 2012 press conference at 12 p.m. EDT, and there is no doubt that fans can expect to hear some revelations about the next-generation Wii U. This may include features, prices, or more titles that will be available on the follow-up to the Wii gaming system. A list of 25 games leaked earlier this spring, but a new rumor suggests a release that fans and analysts have not predicted.
According to the game's official German Facebook page, there is a possibility that the Mass Effect franchise will be coming to the Wii U. The page urges fans to tune in to the press conference, alluding to a special announcement.
The translation, according to NintendoWorldReport, reads as follows:
Don't forget: Tune into the Nintendo press conference today at 6 p.m., and includes a link to the official E3 Nintendo website. The link to a screenshot of the post was originally spotted by a user in the NeoGaf forum earlier on June 5, a message board known for its video game leaks.
Although the German Facebook page just posted this tidbit today, indications of Mass Effect heading to Nintendo was reported two days earlier by Complex.com. In its compilation of 90 Wii U Rumors to Watch Out for at E3, number five on the list says:
'Mass Effect 3' being developed for 'Next-Gen System,' possibly hinting Wii U release.
At last year's E3 conference, CEO of Electronic Arts John Riccitiello vowed to back Nintendo's next-generation console with prominent games and franchises.
There is a breakthrough in our relationship based on a breakthrough in games development, Riccitiello said at the 2011 expo, according to Develop. We look forward to seeing great EA content on this innovative new platform. Nintendo's next console is truly transformational, a better platform than we've ever been offered by them before.
Bringing the Mass Effect series to the Wii U could be a step in right direction for Nintendo, considering the company intends to allure the hardcore gaming community once again. Nintendo plans to roll out an alternate controller, in addition to its tablet-esque device, for the Wii U console. Known as the Wii U Pro controller, it is likely that the long-time gaming company intends to attract players into purchasing multi-platform titles and hardcore games on its system rather than PlayStation or Xbox.
The official German Facebook page is also connected to Electronic Arts' own Facebook page, according to ComputerAndVideoGames.com, leading some to believe that the Mass Effect tip could be authentic. A spokesperson for EA has yet to comment on the matter.
With the space-themed role-playing game trilogy completed, apart from a downloadable content package that will reveal some insight into the game's controversial ending, both EA and BioWare have options as to how they can support Nintendo's Wii U. As CVG acknowledges, the companies can either stagger the release schedule or offer all three games together as a bundle.
It will also be interesting to see any new features supported by the Wii U integrated into Mass Effect gameplay. For example, the in-game codex found in Mass Effect could be used as a gameplay companion if streamed on the Wii U's tablet controller, as CVG's Rob Crossley writes.
As of now, it is unclear exactly what EA, BioWare and Nintendo have in store for the future. But if there are any Mass Effect plans in the works, there's a huge chance that the unveil will be made today at Nintendo's press conference. Be sure to check out the various live stream sources in order to catch all the announcements.
© Copyright IBTimes 2023. All rights reserved.
FOLLOW MORE IBT NEWS ON THE BELOW CHANNELS