Will Meghan Markle Wear A Gown For Her First Official Evening Affair?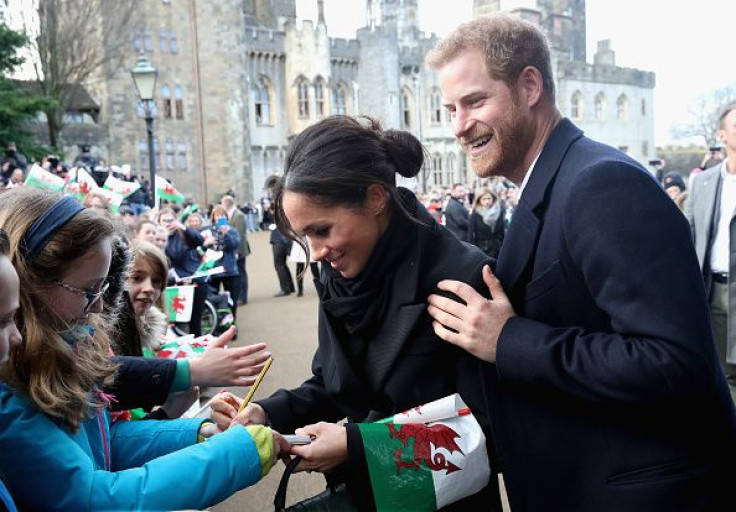 Meghan Markle and Prince Harry are expected to attend the Endeavor Fund Awards on Feb. 1 at Goldsmiths' Hall in London.
The upcoming event will serve as Markle's first official evening affair as a future royal. Since her engagement to Prince Harry, Markle has already gone on official visits in Nottingham, Brixton and Cardiff, Wales. However, all of those visits took place in the morning until the afternoon.
Since the Endeavor Fund Awards will take place at night, People is speculating on the possibility that the former actress will wear a floor-length gown to the ceremony. Wearing a gown is not necessarily new to Markle since she has attended a few awards shows as an actress.
On the contrary, it is also possible that Markle will wear formal attire, but necessarily a formal gown. The "Horrible Bosses" star is known for breaking the rules. Unlike Kate Middleton, Markle wears pants during official visits. She also wore mismatched earrings during her trip to Cardiff.
The Endeavor Fund Awards is aimed at recognizing servicemen and women who are sick or injured. Markle and Prince Harry will be attending to ceremony, and they will also have the chance to meet the wounded and ill servicemen and women. As of late, it is still unclear whether or not Prince Harry will give a speech at the event.
Prince Harry has been very passionate with helping wounded veterans and active service men in the United Kingdom. The 33-year-old prince also spearheaded the Invictus Games, a Paralympic event for wounded veterans. Last year, Prince Harry and Markle attended the Invictus Games in Toronto, Canada. This also marked their first official sighting as a couple.
Meanwhile, February will be a busy month for Markle and Prince Harry. After attending the awarding, they are expected to continue their royal tour in other parts of the U.K. Less than four months from today; they are also expected to tie the knot in St. George's Chapel at Windsor Castle.
© Copyright IBTimes 2023. All rights reserved.