Will Smith's First Major Film After Chris Rock Oscars Slap Receives Praise At Screening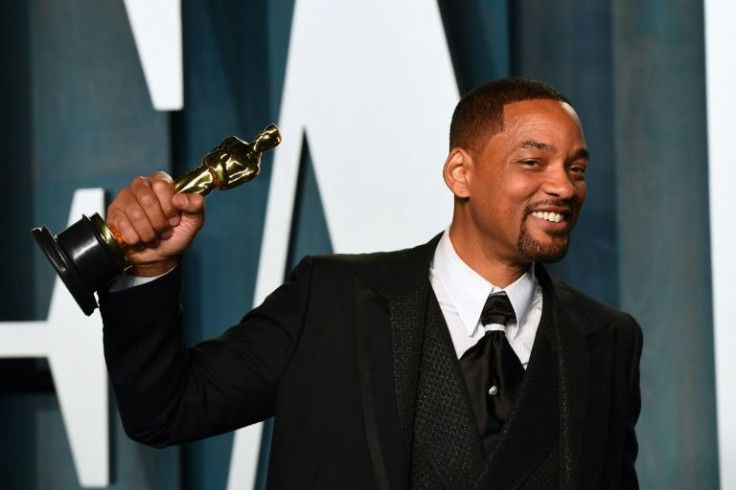 KEY POINTS
Apple held the first screening of Will Smith and Antoine Fuqua's upcoming film, "Emancipation," Saturday
NAACP President and CEO Derrick Johnson praised the film, calling it "a story of adversity, of resilience, of love and of triumph"
This marked Smith's first major movie since slapping Chris Rock at the 2022 Oscars in March
Will Smith's first major film since slapping Chris Rock at the 2022 Oscars in March received praise during its screening over the weekend.
On Saturday, Apple held the first screening for Antoine Fuqua's upcoming film, "Emancipation," which stars Smith as Peter, an enslaved man who runs away from Louisiana in search of his family and ends up joining the Union Army, according to The Hollywood Reporter.
Initially, the fate of the film was up in the air following Smith's now-infamous Oscars slap.
But Apple, which produced "Emancipation," signaled its intention to release the film soon when it hosted a screening with the NAACP during the Congressional Black Caucus Foundation's 51st Annual Legislative Conference in Washington, D.C., Saturday.
The screening was attended by representatives from the Congressional Black Caucus, Historically Black Colleges and Universities, the Divine 9 (Historically Black Fraternities and Sororities) and many other social impact leaders.
NAACP President and CEO Derrick Johnson praised the film, calling it "a story of adversity, of resilience, of love and of triumph."
"I had the pleasure of watching the film #Emancipation and can't begin to tell how powerful this is for OUR community and OUR history. It's a story of adversity, of resilience, of love, and of triumph," Johnson tweeted. "Thank you, Antoine Fuqua and Will Smith for sharing your gifts! #ThisIsPower."
Following the screening, Smith, 54, joined Fuqua and Mary Elliott, curator of American Slavery at the Smithsonian National Museum of African American History and Culture, for a conversation about the film, moderated by politics and culture commentator Angela Rye.
The Oscar-winning actor shared his thoughts about the movie, saying, "Throughout my career, I've turned down many films that were set in slavery. I never wanted to show us like that. And then this picture came along. And this is not a film about slavery. This is a film about freedom. This is a film about resilience. This is a film about faith."
Smith continued, "This is a film about the heart of a man — what could be called the first viral image. Cameras had just been created, and the image of whipped Peter went around the world. It was a rallying cry against slavery, and this was a story that exploded and blossomed in my heart that I wanted to be able to deliver to you in a way that only Antoine Fuqua could deliver."
Smith was referring to the infamous image of the real-life Peter, Gordon or "Whipped Peter," with horrific scars on his back from whippings received in slavery.
The photo was published by New York's Harper's Weekly, the most widely-read journal during the Civil War, in 1863, showing the cruelty and barbarity of slavery in America, according to Entertainment Weekly.
The screening comes months after Smith walked onstage at the 2022 Oscars ceremony and slapped Rock, who had made a joke about Smith's wife, Jada Pinkett Smith. The "I Am Legend" actor has since resigned from the Academy and apologized to Rock.
Smith, who won the Academy Award for best actor for "King Richard" shortly after smacking Rock, was later banned from attending the Oscars for the next 10 years.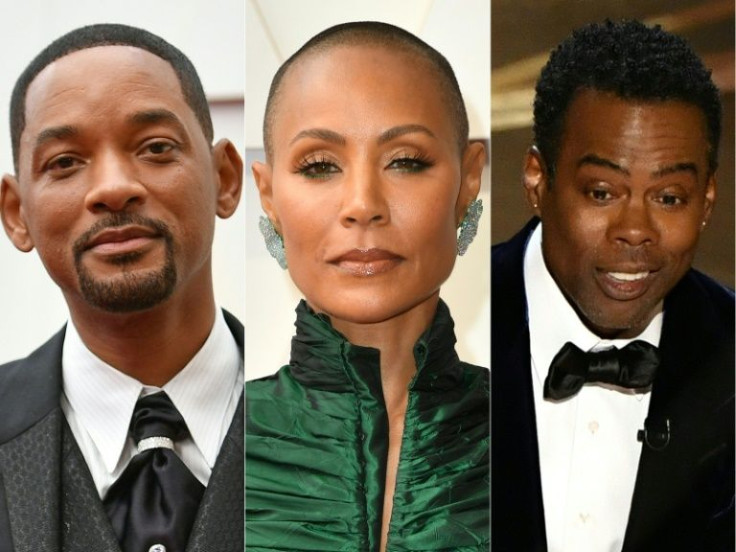 © Copyright IBTimes 2023. All rights reserved.