Britney Spears' Husband Sam Asghari Fires Back At Kevin Federline Over Comments About Her Sons
KEY POINTS
Sam Asghari slammed Kevin Federline after the latter cited Britney Spears' Instagram posts as the reason their sons don't want to see her
Asghari defended his wife, saying her almost nude photos were "modest" and "can be seen in any ad for lotion or soap"
Asghari claimed there is "no validity" to Federline's statement regarding the kids distancing themselves
Sam Asghari expressed support for his wife Britney Spears following her ex-husband Kevin Federline's bombshell claims about their sons.
Asghari came to his wife's defense after Federline claimed in an interview with ITV News, shared in advance with Mail on Sunday, that his and Spears' two sons, Sean, 16, and Jayden, 15, have not seen their mother for months and "decided they are not seeing her right now."
The professional dancer cited Spears' past Instagram posts of her nude photos, which are censored, and online comments about him and her estranged family as the reasons behind their sons' decision, according to the report.
"My wife has never posted a nude selfie except of her butt [which] is quite modest these days," the 28-year-old Iranian-American model wrote on his Instagram Story Saturday, according to E! News. "All other posts were implied nudity [which] can be seen in any ad for lotion or soap."
Spears' husband added, "There is no validity to his statement regarding the kids distancing themselves and it is irresponsible to make that statement publicly."
Asghari concluded his statement by noting that he had no further comment. However, in a second Instagram Story post, he wrote, "I wish him the best and hope he has a more positive outlook in the future for benefit of all involved. But for now: Keep my wife's name.....out your mouth."
His words echoed those shared by Will Smith after he slapped Chris Rock during the 2022 Oscars for making fun of his wife Jada Pinkett Smith's bald head.
Tthe "Baby One More Time" singer fired back at Federline via her own post on Instagram Story, in which she slammed her ex-husband's decision to discuss her relationship with their children in a televised interview.
"It saddens me to hear that my ex-husband has decided to discuss the relationship between me and my children. As we all know, raising teenage boys is never easy for anyone," she wrote. "It concerns me the fact that the reason is based on my Instagram. It was LONG before Instagram. I gave them everything. Only one word: Hurtful."
Spears followed up her first statement with a post shared on her Instagram page, in which she asked Federline to watch her "big booty" video.
"Other artists have made much worse when their children were extremely young!" Spears insisted.
In his interview, Federline, who was married to the pop superstar from 2004 to 2006, claimed that Sean and Jayden were purposely avoiding their mom and that it was their decision not to attend Spears and Asghari's wedding in June.
Spears' sons live with Federline, who obtained 70% custody of them in 2018, his wife Victoria Prince and their two daughters. The singer pays child support to her ex, who has worked as a dancer, an actor, a reality show participant and a DJ, according to E! News.
During the interview, Federline also commented on Spears' conservatorship, which was terminated in November 2021.
He said he believes it was to "save her" and Spears' father Jamie "really cared" about his family.
The dancer, who filed a restraining order against Jamie over an alleged encounter involving one of his sons, claimed that he was open to welcoming the Spears patriarch back into Sean and Jayden's lives if they wanted this. Federline also claimed that his sons are close to Spears' estranged family members, including her mom Lynne, sister Jamie Lynn and brother Bryan.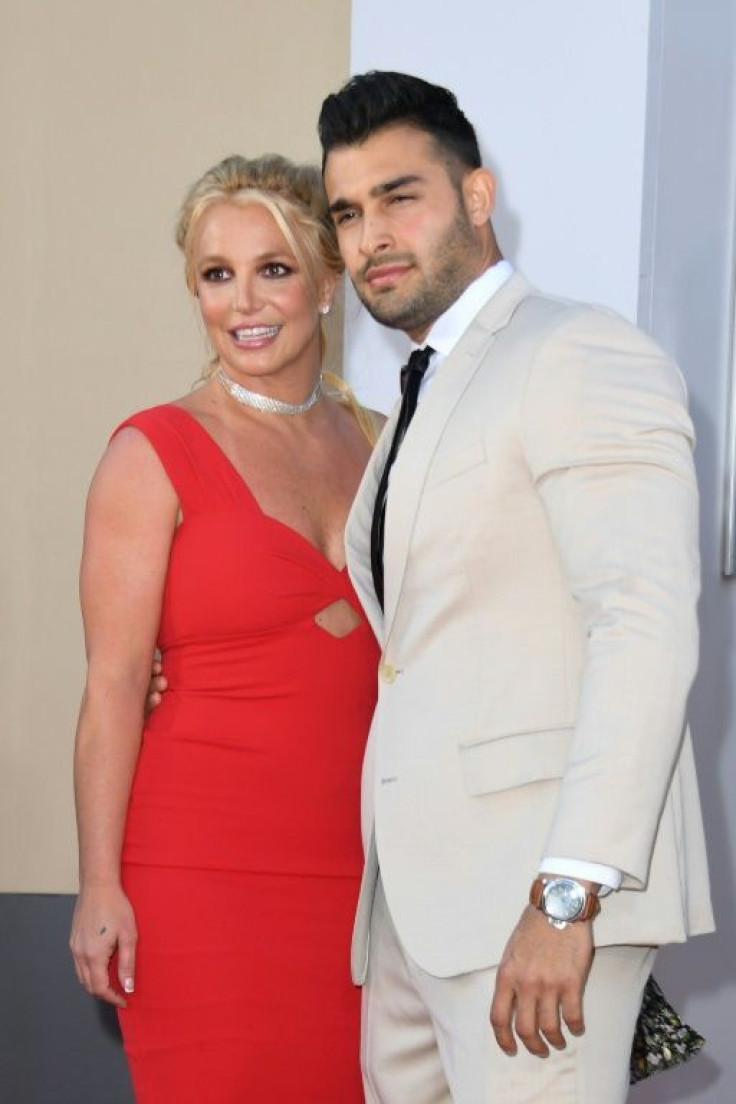 © Copyright IBTimes 2023. All rights reserved.