Will Trump End Iran Nuclear Deal? CIA Chief John Brennan Says Exiting Pact 'Height Of Folly'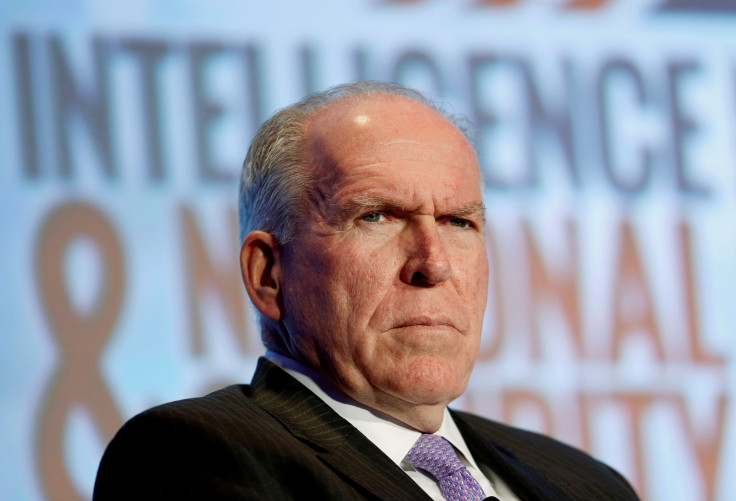 Central Intelligence Agency Director John Brennan said Wednesday that President-elect Donald Trump ending the Iran nuclear deal would be "the height of folly." If the deal is called off, Brennan warned it could lead to Iran and other countries acquiring nuclear weapons.
"I think it would be disastrous. First of all for one administration to tear up an agreement that a previous administration made would be unprecedented," the outgoing CIA chief told BBC in an interview that aired Wednesday.
"It could lead to a weapons program inside of Iran that could lead other states in the region to embark on their own programs," Brennan said. "So I think it would be the height of folly if the next administration were to tear up that agreement."
This was Brennan's first interview with British media and aired as he approaches the end of his four-year term. The CIA chief, who steps down in January next year, also opposed Trump's plans to reinstate waterboarding and other torture methods used to interrogate suspects, adding he would disobey the president-elect's orders if he was ordered to use such techniques.
"I would counsel my successor not to go down that route any more. Without a doubt, the CIA really took some body blows as a result of its experiences in intention interrogation program. And some that were very, very damaging to our reputation as well as to our officers. The overwhelming majority of CIA officers would not want to get back into that business," Brennan said.
Trump, during his campaign, indicated his administration would like to work closely with Russia. However, Brennan warned the real estate mogul to be cautious in his dealings with Russian President Vladimir Putin.
"I hope there is going to be an improvement in relations between Washington and Moscow," he said. "President-elect Trump and the new administration need to be wary of Russian promises. Russian promises in my mind have not given us what it is that they have pledged."
© Copyright IBTimes 2023. All rights reserved.